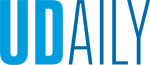 Hospitality is... inspiring awe
Alumnus Tyler Reynolds will lead you through Colorado's wild beauty
Diane StopyraFebruary 01, 2023
It's called alpenglow—an optical phenomenon in which, during twilight hours, Rocky Mountain peaks appear to radiate neon orange or pink.
This is just one of many breathtaking moments Tyler Reynolds, AS18, facilitates for mesmerized guests of the Ritz-Carlton, Bachelor Gulch in Colorado, where the air is crisp, the slopes are powdery and the photo ops are plentiful.
"Everyone wants to take photos, but I have them put away their tech for a moment and soak it all in," he says. "Folks who typically stare at a computer 40 hours a week become new people, and seeing that transformation is awesome."
As resort naturalist, and a veteran of UD's science education program, Reynolds is responsible for the outdoor guest experience. He and his trusty companion, a St. Bernard named Bachelor, organize bonfires, coordinate survival training workshops, even lead mushroom-foraging excursions through the woods (ask him about the western giant puffball, which can grow more than two feet across). But it is Reynold's guided hikes—up to 10-miles through the ruggedly beautiful White River National Forest—that frequently leave tourists agape.
Reynolds can still remember the wide-eyed joy of the family who witnessed falling snow for the first time—in July, no less. And he relishes the reactions he receives to woodsy marvels. Those claw marks on the aspen trees? Think of them as rustic eharmony for black bears. Even four years into his role, Reynolds isn't immune to the awe: "My jaw drops once or twice a week," he says.
Of course, this jaw dropping isn't always welcome. Consider the recent incident where, while riding his mountain bike on a winding trail, Reynolds nearly collided with a moose weighing somewhere between 800 and 900 pounds. Even at 6'4", the naturalist found himself staring up—way up—at the animal, which reared onto its hind legs. Knowing the species to be notoriously aggressive when provoked, Reynolds hightailed it out of there ("I created my own path through the woods!") and, thankfully, the antlered beast went its own way.
Even such nerve-rattling encounters serve as adrenaline-fueled reminders: The natural world is wild and majestic… once you step away from the screen.
"If I've learned anything," Reynolds says, "it's how special this place really is—and how lucky I am to be here."