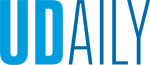 Grape expectations
Blue Hen alumni and oenophile Timothy Beaudry will help you break into wine... the easy way
Diane StopyraDecember 07, 2022
Wine culture gets a bad rap: Overwhelming, a tad snobby and too cerebral for its own good.
"It is an art and a science and a craft," acknowledges Timothy Beaudry, AS12. "But wine doesn't have to be intimidating. This should be fun."
The Blue Hen's own love affair began with a cabernet near the Andes Mountains in Chile. Or maybe it was that bubbly he drank on safari with albino lions in South Africa. Of course there was the malbec he sipped against a glacial backdrop en route to Antarctica. And don't forget the shiraz—oh, the life-changing shiraz—that accompanied a sunset over Sydney Harbor.
Beaudry's post-college life has been a whirlwind of sipping and studying around the globe—he's taste-tested in more than 30 countries and on all seven continents. The globe-trotting is funded, largely, by his work at vineyards from Napa to New Zealand, where he's done every job from harvesting to fermenting to designing labels. During COVID lockdown, Beaudry lived in the oenophile's promised land. At one of France's top viticulture colleges, Bordeaux Sciences Argo, he worked toward a master's degree in vineyard and winery management and interned at the iconic Château Smith Haut Lafitte, an estate whose vines date back to 1365.
Given all this experience, you'd be forgiven for assuming Beaudry is a world-class wine snob who scoffs at ignoramuses mistaking port for pinot. He has, after all, sampled from bottles worth tens of thousand of dollars. But, in the education classes he hosts at various tasting rooms, accessibility is key. Yes, he insists, you can absolutely pick a wine by the cool-factor of its label. No, there's nothing wrong with drinking from a screwtop. And you—yes, you—can absolutely become an oenophile, too.
"Don't worry about what you should be drinking in order to be well rounded or sophisticated," Beaudry says. "I always tell people: Drink what you like. If that's a $9 bottle of moscato, so be it. To learn more about wine, you have to start with enjoyment."
In other words, forget everything you think you know about the pomp and circumstance surrounding what is, at the end of the day, fermented fruit juice. Beaudry encourages newbies to download a trusty app like Vivino for crowd-sourced reviews from regular people, and he recommends organizing an informal tasting group with like-minded friends who also want to explore the world through wine—bottled or boxed.
"Connecting with others over a glass brings so much joy," the Blue Hen says. "This is one of life's greatest pleasures."