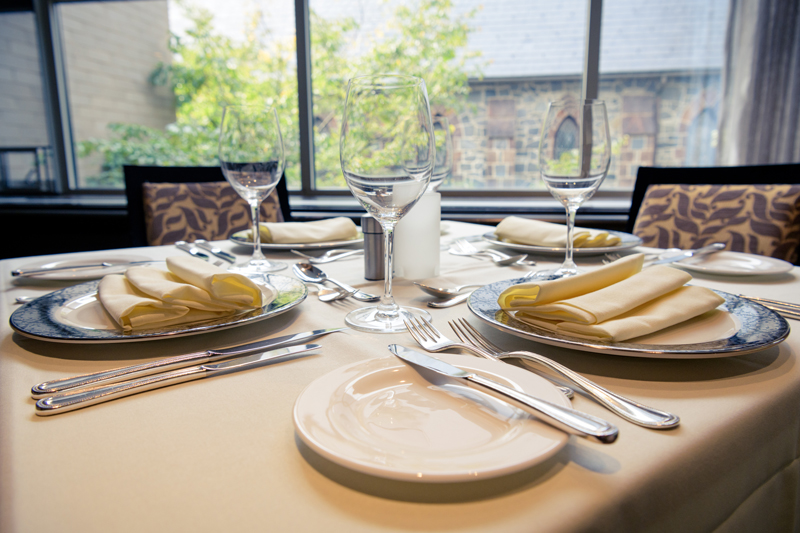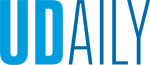 The great big hospitality vocab quiz
Diane StopyraFebruary 20, 2023
Think you have what it takes to give service a go? If you don't want to come across like a newbie, you'll need to learn the hospitality lingo. As with any second language, fluency is best mastered by immersing yourself on the fly (really fast) so you can speak with colleagues on the floor (in a dining room), behind the stick (a bar) or on the carpet (golf course). No worries if it takes a while—in this business, learning has no cut-off date (hotel booking deadline). To help you get started, test your knowledge of hospitality idioms with the below quiz, best paired with a tall glass of something cold. Salut (cheers)!
1. Boomerang
A.) When a bartender delivers, typically via a regular customer, a drink or shot to a fellow bartender at another establishment. 
B.) Phrase pilots use for turning a plane around due to turbulence.
C.) Derogatory expression used by caddies to describe a beginner golfer who accidentally tosses a nine iron backward when learning to swing.
2.  Revenge travel:
A.) What you Google if you're looking to vacation in Revenge, one of Spain's Balearic islands in the Mediterranean Sea, known for its turquoise water bays.
B.) Name for the COVID-era phenomenon in which more people are booking road trips and other holidays in order to make up for time in lockdown. 
C.) Name of 2022's most requested wedding cover band.
3. Enotourism:
A.) Name for a recent uptick in travel to see the beautiful but endangered eno bird, native to the Pacific Northwest. 
B.) Type of travel whose main purpose is the tasting and purchasing of wine. 
C.) Shorthand for "enough tourism," a popular Twitter hashtag among aggrieved locals in resort areas who believe their homes have been negatively impacted by the tourism industry.
4. In the weeds:
A.) Where you can find a busboy hiding out from the mean customer at table seven.
B.) Name of a buzzy Newark bar that serves floral elixirs inside an air conditioned greenhouse.
C.) Expression hospitality workers use to describe an overwhelmed moment.
5. 86:
A.) Industry code for running out of a menu item. Typically yelled by a harried cook or expeditor to serving staff: "86 waffle fries!"
B.) Percentage you should tip your server if you order off the menu, get sloppy drunk at your table or let your kid fling Cheerios at the chandelier. 
C.) All of the above.
6. The line:
A.) Industry speak for neatly arranged bottles of liquor behind a bar. 
B.) The space in a commercial kitchen where cooking is done.
C.) A thing customers cross when flipping out over an under-seasoned crab cake.
7. Bleisure:
A.) Name for the pandemic trend of combining business and leisure travel, facilitated by a rise in remote work.
B.) Type of French dessert featuring raspberry coulis and liquid nitrogen, made popular at the Michelin starred Le Coucou in Manhattan.
C.) Industry shorthand for "boys' leisure," the gentleman's answer to the increasingly trendy "girls' trip."
8. C&B:
A.) Cooks and bussers.
B.) Cannolis and banana pudding.
C.) Conferences and banqueting.
9. Deadheading:
A.) When a Grateful Dead fan gets a hospitality job.
B.) When an airline employee flies in a passenger seat, traveling to their next assignment.
C.) When a resort's hydrangeas require extra TLC from an on-site landscaping team.
10. Thanatourism:
A.) Travel to places associated with grief, death or the macabre.
B.) Travel for the purpose of attending live game show tapings.
C.) Travel for the purpose of exploring locations made by popular by movies or TV.
11. Expedite:
A.) An elaborate hiking retreat integrating electric bikes.
B.) A surging new vacation trend where ex-husbands and ex-wives reunite for a one-week tryst in a tropical spot.
C.) The job of ensuring orders in a commercial kitchen are prepared in a timely manner.
12. MOD:
A.) Manager on duty
B.) Martinis on demand
C.) Mail-order dessert.
12. Dead plate:
A.) Slang for a dish that looks so drop-dead beautiful, it's worthy of the 'gram: "Congrats, chef, that's a dead plate!"
B.) Term for a dish that is no longer edible, because it's sat under a kitchen's heat lamp for too long, awaiting server pickup: "The chef's going to murder you, Billy; that's a dead plate!"
C.) Phrase servers use for a customer perceived as unlikely to tip. "I don't want to wait on table 12; that's a dead plate!"
How did you do?
Between 1 and 4 correct: Sorry, you are not yet ready for the service-industry trenches. Check, please!
Between 5 and 8: Gordon Ramsay would be very displeased.
Between 9 and 11: You've earned the right to an apron and maybe a nametag. Wear it well. 
Between 12 and 13: Your hospitality chops are as polished as the silver… break out the bubbly!