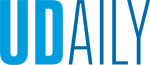 The Wild World of Welcome
Blue Hens usher in a new era of hospitality
Diane StopyraJanuary 13, 2023
Long hours. Hostile Yelp reviews. Unreasonable guests who require their grapes peeled and their kale thrice massaged.
Hospitality is brutal.
Seasoned servers, chefs, chambermaids, event planners, concierges, bar managers and front-desk agents everywhere will tell you (when they aren't in the proverbial weeds): This industry does not love you back. In the best of times, you'll clock out bruised, battered and smelling of almond-encrusted halibut. Throw in a lingering pandemic, complete with labor shortages and supply chain challenges, and you might just break like a glass decanter in the hands of a butterfingered busboy. But Blue Hens are rising to the challenge.
"Our students have a different DNA," says Sri Beldona, professor, chair and graduate director in UD's Department of Hospitality and Sport Business Management. "This is a crucial moment—the industry is going through a major awakening—and the decisions Blue Hen leaders are making now will help define what hospitality is going to be for the next decade or more."
Consistently rated top 10 in the nation, UD's hospitality program offers specialized training in everything from resort real estate development to tourism sustainability to revenue management. Students hone their skills within an on-campus hotel— UD's Courtyard by Marriott is the first of its kind in the country—and within Vita Nova, a fine dining restaurant and acclaimed learning laboratory. In the classroom, Blue Hens benefit from boots-on-the-ground experience of world-class faculty and mentors. (Ask instructor Nick Waller about catering to the British royal family, or Prof. Tim Webb about his ticket pricing strategy for your favorite major league stadium.) More than half the students study abroad at prestigious institutes like the Swiss School of Tourism and Hospitality, where the only thing more breathtaking than the alpine view is the tableside service.
Now, hospitality graduates are bringing this training to 58 countries. Some work in operations, others in analytics, and some are altogether pushing the boundaries of what it means to be a service professional. But they share one commonality: passion that not even a pandemic or petulant Yelper can extinguish.
Because as demanding as hospitality can be, it is also dynamic, kinetic and rife with meaningful connection. Industry professionals may see the worst of humanity (Bridezillas! Bad tippers! Blowouts over creme brulee!), but they also see the best: People genuinely grateful for good service. People joining together to celebrate love, family and the milestones that make a beautiful life. People grieving a loss or working through a broken heart with a sympathetic bartender and a double shot of tequila. People living out the stresses, mundanities and joys of existence, one day—one dinner—at a time.
These are moments worth serving. And no matter what this new era of hospitality brings, ushered forth by alumni on the frontlines, UD's finest will be there, bearing them witness. So grab your usual, kick up your feet and, in the following pages, meet your most hospitable peers.
These are Blue Hens, and they'll be taking care of you.