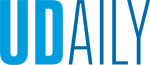 My summer internship: Gia Famularo
Article by Imani Gibbs Photos courtesy of Gia Famularo | Illustration by Julie Morin December 06, 2022
Lerner College accounting and finance major spent her summer as a business process consulting intern at PwC
Editor's note: Students from the University of Delaware's Alfred Lerner College of Business and Economics discovered new avenues for professional preparation and hands-on experience during the summer of 2022. Lerner College students pursued an array of remote, in person or hybrid internships, externships and other professional development opportunities. From MBA scholars to undergraduates entering their second year at UD, students across a spectrum of Lerner programs shared their experiences accomplishing an assortment of projects.
Gia Famularo, a member of the Class of 2023, is an accounting and finance double major in Lerner College. She spent the summer of 2022 as a business process consulting intern at PwC.
Q: How did you find out about this internship? Why did you pursue it?
Famularo: I found out about this internship from an interest email looking for applicants. I decided to throw my application in because it was important for me to get my name and resume out there. I am so glad I did because I loved my internship this past summer.
Q: What did you learn from this internship that you think you would not have learned elsewhere?
Famularo: I learned how to be collaborative with a team and what it really means to work together. My team was super welcoming and understanding, and I do not think I would have gotten that experience anywhere else.
Q: What is the most exciting task or project that you had in your role?
Famularo: The most exciting task I had was when my associate was out due to a planned vacation. I was able to take over some of her work and help my team meet an important deadline. It allowed me to have some of the responsibility of an associate.
Q: What is an example of a time where you were able to apply what you've learned at Lerner to your role?
Famularo: I was able to use my experience from my accounting classes in terms of learning the vocabulary used in the accounting industry. Management information systems classes also helped. Those allowed me to apply what I learned in Microsoft Excel to the real world.
Q: How do you think this internship will push you closer to your professional goals?
Famularo: I was able to get an offer right after my internship, which I accepted. I am now able to push closer to my professional goals and experience because of the job offer. I am excited to return in the summer or fall of 2023 to learn and experience more from the firm.
Q: Did you face any challenges during your internship? If so, what was the issue and how did you overcome it?
Famularo: During my internship, I did feel overwhelmed by the work I had to complete, especially when I had just started. However, I did talk to my associate about it and she gave me some deadlines for each assignment, so I was able to manage the work I was completing and when it should be finished.
Q: What are your career plans after your internship?
Famularo: Since I already accepted my offer, I plan to work at PwC after graduation and then see where that leads me in my future, taking one day at a time.