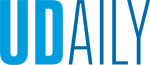 The getting-hitched checklist
Blue Hen wedding planner extraordinaire, Erin Proud, offers advice on hosting an affair to remember
Diane StopyraMarch 08, 2023
When people hoisted the vice president of the United States into the air, agents in black suits scrambled toward the dance floor—they don't like surprises. But unplanned horas aside, the 2012 wedding of Joe Biden's daughter was smoother than Italian meringue icing on a three-tier cake.
"The Secret Service doesn't mess around when it comes to logistics," says Erin Proud, BE00. "And that's where I excel."
Owner of the Wilmington-based Proud to Plan company and self-described "sassy boss lady," Proud has executed around 800 weddings in 15 years. Her expertise ranges from the simple backyard party to the grand soiree featuring fireworks, an ice lounge and something called video production mapping (for $25,000 you, too, can transform an ordinary rock wall into a whimsical light display).
According to Proud, since the pandemic put so many events on hold, people are more eager than ever to let loose with loved ones: Stuffy is out, fun is in. But even if you've vowed to make joy the pièce de résistance of your ceremony, wedding-related stress can sometimes balloon like the puffy sleeves of a lacy Christian Siriano gown.
To keep the anxiety at bay between "yes" and "I do," we asked Proud for some strategies worth toasting…
Set boundaries: The good news? Planning meetings are now happening via Zoom, so the whole family can join. The bad news? Planning meetings are now happening via Zoom, so the whole family can join. If you're fielding too much tsk-tsking over your choice of veil or venue, politely tell nosy Aunt Betsy to forever hold her peace… the earlier the better. Remember, says Proud: "Who does the paying gets to do the saying."
Limit your Pinterest time: Sure, scrolling the social media platform can provide great inspo on everything from escort cards to customized drink stirrers. But too much time can also leave you overwhelmed and second-guessing your choices. "It's important to make decisions and stick to them," Proud says. "You have to trust your gut."
Get personal: Want to tie the knot in a defunct prison? Or enter your reception dressed as a tyrannosaurus rex? What about—picture it—a Duran Duran theme? Proud has executed all of the above, and she knows that, as long as an atypical motif is done not for shock, but to genuinely reflect a couple's personality, any idea can work. "People may not remember what your flowers looked like," she says. "But they will remember details that tell the story of who you are."
Expect a hiccup or two: There are 175 items in Proud's emergency, day-of kit. When a musician forgets his guitar strap, she fashions one out of duct tape. If a tipsy groomsman passes out at the altar, pass the smelling salts, please. "There's always a little something that goes wrong," she says, citing the too-purple hydrangeas at her own wedding. "Remember: It doesn't have to be perfect to be wonderful."
Soak it all in: Between visiting with guests, sampling a raw bar and cha-cha sliding across the dance floor, set aside a moment to—stay with us, here—leave your reception. Get to an entryway or other place with a good vantage point and simply scan the room. "It's a surreal moment to realize everyone you love is in the same space at the same time, celebrating you," Proud says. "Breathe deep and savor it."