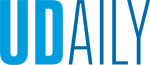 For the Record
Article by UDaily staff December 09, 2022
University community reports recent presentations, publications, service, honors
For the Record provides information about recent professional activities and honors of University of Delaware faculty, staff, students and alumni.
Recent presentations, publications, service and honors include the following:
Presentations
Arline Wilson, senior assistant librarian and digital humanities and Africana scholar at the Library, Museums and Press, presented a talk during "Papers Worthy of Patronage: Black Feminist Research Methods and the Digital Humanities," at the Delaware History Museum on Dec. 1, 2022. Wilson spoke about an upcoming digital exhibition she is co-creating with Kelli Barnes, UD doctoral candidate. The exhibition, Becoming Mary Ann Shadd Cary: A Life in the Pursuit of Justice, will be used by college and high school instructors and students to learn more about the Shadd family and Black life in Wilmington in the 1830s-40s.
Kimberly Hopkins and Caren Coffy-McCormick, instructor and assistant professor, respectively, in the School of Nursing, presented at the Sigma Theta Tau Lambda Eta Fall 2022 Substance Use Disorders Conference held in Salisbury, Maryand. The purpose of the conference is to educate other health professionals on substance abuse faced by healthcare workers. Their presentation emphasized spreading awareness about the Delaware Professionals' Health Monitoring Program, which offers a variety of resources and services to assist nurses and other professionals in their recovery process without fear of losing their jobs. This program operates as an agreement to check in twice a month with a contact, provide coaching, structure reinforcement, coordinate care and engage community support to aid and ensure a successful and lasting recovery. To best serve individual needs and engagement, there are three methods of enrollment: self-voluntarily, referral by a third party or mandate through board order. The program also offers toxicology testing, case monitoring, a website for licensees and evaluations to determine the best treatment plan. "We want nurses and other health professionals to know that it's not over if they're facing these challenges," Hopkins said. "There are programs that can help with recovery by allowing people to continue working, maintain sobriety and prevent relapses. No one wakes up in the morning and chooses to have a drug addiction. It's important that we care for each other as nurses – to destigmatize these issues in our field and strive to turn inward our profession and help everyone who is struggling."
On Oct. 10, 2022, David Wunsch, director of the Delaware Geological Survey and past-president of the American Geoscience Institute (AGI), co-convened a full-day session celebrating AGI's 75th Anniversary as part of the Geological Society of America's annual meeting, held Oct. 9-12, 2022 in Denver, Colorado. The session was filled with outstanding presentations from national geoscience leaders, as well as a panel of experts at the session's conclusion. The session was led off by remarks by U.S. Sen. John Hickenlooper, who is a geologist and the only scientist in the U.S. Senate, and David Applegate, director of the U.S. Geological Survey. Other invited speakers highlighted the motivations that led to emergence of the Institute, its impacts on the geosciences and society over the past 75 years and provided insights into the future role of the geosciences in meeting the world's climate and sustainability challenges. Wunsch gave a presentation during the session titled "The AGI Fisher Congressional Fellows Program: A Sustained and Successful Intersection of Geoscience and Congress." Wunsch was selected AGI's first Congressional Science Fellow when the program began in 1998.
The Philosophical Society of Cyprus invited Heinz-Uwe Haus, professor of theatre, to give a lecture "Brecht Then and Now - Challengess of a Dramaturgy", in Nicosia on Nov. 24, 2022. The presentation "led to a new understanding of (not only) Brecht's dramaturgy and aesthetics, but theatre in general," commented Klitos Ioannides, president of the society, at a press conference following the lecture and Haus' dialogue with the participants. The discussion focused on the "use-value" (Gebrauchswert) of Brecht's dialectical method for the present theatre and its remonstrances through global and ideological pressures.
With a theme of "Living Together; Being Together," the Graduate College recently presented its fall 2022 Spark! Symposium at the Audion of the Tower at STAR. Introduced in April, the initiative creates opportunities to develop cross-disciplinary communication skills and interactions. By sharing their research with the UD community and beyond, six graduate students and postdocs celebrated the discoveries they have made and showed how they are tackling the biggest societal challenges and advancing understanding of the most complex problems via TED-style talks:
Amanda Crandall, College of Agriculture and Natural Resources, wildlife ecology
Muhammad Ishfaq, College of Engineering, civil engineering
Idowu Kunlere, Joseph R. Biden, Jr. School of Public Policy and Administration, energy and environmental policy
Annette Pic, College of Education and Human Development, human development and family sciences
Brittany Powers, College of Health Sciences, health behavior science and promotion
Rachel Zobel, College of Engineering, water science and policy
Crandall received both the Ignite Award (judges' choice) and the Glow Award (people's choice) for her presentation, "Weather Radar: A tool for conserving migratory birds in a changing world." Louis Rossi, dean of the Graduate College and vice provost for graduate and professional education, praised all of the participants. "The presenters have gone the extra mile," said Rossi. "They know that this is not a seminar for specialists. They have taken up the challenge of sharing their work with us, a general audience of educated people." The spring Spark! Symposium is scheduled for April 27.
Publications
Robert Hampel, professor in the College of Education and Human Development's School of Education, initiated and co-edited History of Education Nuggets, a less-is-more compilation of concise primary sources related to the history of education. Working with eight historians, Hampel and his colleagues assembled 40 short entries for five eras and eight topics, including curriculum, gender, special education and teacher education, among others. The 250-page anthology was distributed at the annual History of Education Society conference in November and is available as a free PDF.
Earl Smith, professor of women and gender studies and the Center for the Study and Prevention of Gender-Based Violence, had an opinion piece on concussions and intimate partner violence, entitled "Victims of domestic abuse should get the same top-notch concussion care as athletes," published by STAT, which delivers trusted and authoritative journalism about health, medicine and the life sciences.
Service
In October, Monica A. Coleman, John and Patricia Cochran Scholar for Inclusive Excellence Professor of Africana Studies, was elected co-director of the Board of Directors for CreatureKind, a nonprofit with international reach that encourages Christians to recognize faith-based reasons for caring about the wellbeing of fellow animal creatures used for food and to take practical action in response.
Honors
Jennifer Joe, Whitney Family Professor of Accounting and Cohen Family Lerner Director of Diversity in the Alfred Lerner College of Business and Economics, was selected as a 2022 Delaware Today Women in Business honoree. She joins the newest class of 33 women who are driving business in Delaware. Joe is an award-winning researcher whose work examines how key institutional factors impact the quality of corporate financial reporting including audit litigation, regulations, audit quality and data analytics tools, and the role of cognition in decisions using accounting information. She was recently named to the Public Company Accounting Oversight Board's (PCAOB) Investor Advisory Group (IAG) and Standards and Emerging Issues Advisory Group (SEIAG). Joe, a Ph.D. and CPA, is the only academic appointed to serve on both of the PCAOB advisory groups. Actively engaged with the accounting profession and business community, she is a frequent presenter and keynote speaker at corporate and academic events on accounting and diversity issues.
Christine Carrino Gorowara, senior associate director in the College of Education and Human Development's Center for Excellence and Equity in Teacher Preparation, has been elected to the American Association of Colleges for Teacher Education (AACTE)'s board of directors. AACTE represents more than 800 postsecondary institutions with educator preparation programs dedicated to high-quality, evidence-based preparation. Beginning March 1, 2023, Gorowara will join the AACTE board as chair-elect of the Advisory Council of State Representatives (ACSR). ACSR is the organization of the state affiliates of AACTE, including the Delaware Association of Colleges for Teacher Education. She will begin her one-year term as ASCR chair in March 2024.
Sarah Wasserman, associate professor of English and director of the Center for Material and Culture Studies, won the 1921 Prize in American Literature from the journal American Literary History for her 2021 article "Critical Darlings, Critical Dogs: Joseph O'Neill and What Contemporary Criticism Doesn't Want". The essay argues that the drive within literary studies to name new paradigms obscures key historical continuities in contemporary fiction. To explore this problem, Wasserman turns to Joseph O'Neill's The Dog (2014), a novel mostly panned or ignored by critics. The Dog courts its status as an outcast by confounding readers' expectations of novelty.
Mia Alexander-Oliver, a junior finance major in the Alfred Lerner College of Business and Economics, was awarded the Howard A. Trauger Award from The Bond Club of Philadelphia.  The scholarship was presented recently in Philadelphia by the club, a 100-year-old organization that encourages forging relationships between business individuals with an interest in investment securities. The club hosts regular in-person and virtual professional development and educational opportunities for members, with an emphasis on fixed income, macro-economic and general market-related subjects. The scholarship fund gives annual rewards to local college students majoring in finance or economics. Each student must be nominated by faculty at his or her institution. Four Lerner faculty and staff members recommended Alexander-Oliver, who also submitted a resume and wrote a deeply personal personal statement about her upbringing, college experience and future plans. Lerner Dean Bruce Weber gave her the final stamp of approval and attended the award event. Alexander-Oliver's nominators included Jay Coughenour, Department of Finance acting chair and associate professor of finance , Jack Bao, associate professor of finance, Chris Lynch, associate instructor, and her adviser Carrie Baldwin.
To submit information for inclusion in For the Record, write to ocm@udel.edu and include "For the Record" in the subject line.