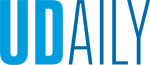 For the Record
Article by UDaily staff December 02, 2022
University community reports recent presentations, publications, service, honors
For the Record provides information about recent professional activities and honors of University of Delaware faculty, staff, students and alumni.
Recent presentations, publications, service and honors include the following:
Presentations
On Nov. 26, 2022, Margaret Stetz, Mae and Robert Carter Professor of Women's Studies and professor of humanities, was an invited (virtual) presenter at an event organized by faculty at King's College, London, and Loughborough University, U.K., to commemorate the 100th anniversary of the death of the British poet and critic Alice Meynell (1847-1922). Her contribution was a poem titled "Oxford Street," paying tribute to the influence of "A Woman in Grey," Meynell's 1897 essay about women traversing London, on the work of Virginia Woolf, especially in her novel Mrs Dalloway (1925).
Farley Grubb, professor of economics, presented "The Origins of the Continental Dollar, 1775-1776: Congressional Deliberations and Decisions that Shaped Monetary Structure," at Rutgers University, New Brunswick, N.J., on Nov. 21, 2022.
On October 26, 2022, the Institute for Public Administration's (IPA) Conflict Resolution Program (CRP) team attended the Center for Appropriate Dispute Resolution in Special Education (CADRE) Conference in Denver, Colorado. IPA's Associate Director Kathy Murphy and Assistant Policy Scientist Joy Jordan led a presentation titled "From Conflict to Collaboration: Essential Conflict Management Skills." The purpose of the presentation was to help build conflict competence among Individualized Educational Plan (IEP) team members. The workshop helped to explain the following: the five conflict management styles we all use to navigate interpersonal conflict, the pros and cons of each style; how to use each style; and how to select the appropriate style for any and all conflicts. The workshop also taught participants how to use the collaboration style to help IEP teams (and any team) achieve consensus through a four-step collaborative problem-solving process. IPA is a research and public service center in the Joseph R. Biden, Jr. School of Public Policy and Administration.
On Nov. 22, 2022, Heinz-Uwe Haus, professor of theatre, participated in a special event at The National Theatre of Cyprus (ThOK) in Nicosia titled "Heinz-Uwe Haus and Theatre Making in Cyprus and Greece." Film and video excerpts from his productions, accompanied by academic analyses and professional descriptions of Despina Bebedeli, Nicos Kouroushis and Costas Hadjigeorgiou and his own notes celebrated the impact of Haus' work on the development of the Cypriot theatre since 1975. Last year he published -- together with his co-editor Daniel-Meyer-Dinkgraefe (Cambridge Scholars Publishing, UK, 2021) -- a documentation of his 47 years of cooperation. The evening attracted not only the theatre and intellectual community, but a wide range of the public, including the media.
On November 21, 2022, Sheng Lu, associate professor of fashion and apparel studies, served as a speaker for the Designing and Implementing an Aftercare Program for Haiti´s Apparel Sector workshop hosted by the International Finance Corporation (IFC) and World Bank. During his presentation, Lu shared his latest findings on U.S. fashion companies' evolving sourcing strategies and the implications for Haiti suppliers. Like many least developed countries (LDCs), the apparel sector accounts for over 80% of Haiti's total merchandise exports and plays a significant role in the country's economic and social development. Meanwhile, over 90% of Haiti's apparel exports go to the United States alone. Participants to the workshop included senior Haiti economic and trade officials, industry leaders and officers from the World Bank and other international organizations.
On Nov. 4, 2022, the Institute for Public Administration's (IPA) Water Resources Center (UDWRC) participated in the 10th annual Delaware River Watershed Forum, held in Philadelphia and hosted by the Coalition for the Delaware River Watershed and the William Penn Foundation. At the forum, UDWRC's Director Gerald Kauffman Jr., Andrew Homsey, associate policy scientist, and Liz Shields, IPA public administration fellow, led a presentation titled "National Wild and Scenic Rivers: America's Next Best Idea," with co-panelists Alan Hunt, from the Musconetcong Watershed Association, and Paul Kenney, from the National Park Service. During this panel, they discussed the existing and potentially eligible national wild and scenic river systems in the 13,000-square-mile Delaware River watershed with a focus on the intergovernmental streams that cross state, county and local boundaries. Stakeholders who are working on national wild and scenic river efforts along the Delaware River and its tributaries in Delaware, New Jersey, New York and Pennsylvania also contributed to the discussion. The 2022 Forum commemorated a decade of collective success for the Delaware River Watershed while also looking ahead for the next 10 years of collaborating to ensure that all communities share equitably in the benefits of a healthy watershed. IPA is a research and public service center in the Joseph R. Biden, Jr. School of Public Policy and Administration.
Publications
Margaret Stetz, Mae and Robert Carter Professor of Women's Studies and professor of humanities, is the author of an essay titled "Miss-Taken Identities: The Comedy of Misrecognition in New Woman Short Stories." It has just been published in a special issue on "The New Woman and Humour" in Cahiers Victoriens et Édouardiens, a bilingual scholarly journal sponsored by the University Paul-Valéry Montpellier, France (Issue # 96, Autumn 2022: open access at https://journals.openedition.org/cve/11623 ). The essay examines how British feminist writers of the 1880s and 1890s -- including Sarah Grand, Mabel E. Wotton, Beatrice Harraden, Ellen Thorneycroft Fowler and Evelyn Sharp -- used comedy in the service of social and political reform.
Service
Valerie Earnshaw, associate professor in the Department of Human Development and Family Sciences, became co-chair of the Changing Perceptions Subcommittee of the Delaware Behavioral Health Consortium in September 2022.
Myae Han, professor in the Department of Human Development and Family Sciences, was appointed to the Kindergarten Play Committee for Red Clay Consolidated School District in September 2022.
Honors
At the 2022 annual meeting for the American Institute of Chemical Engineers (AIChE), held Nov. 13-18, in Phoenix, Arizona, four faculty members from the College of Engineering's Department of Chemical & Biomolecular Engineering were recognized with awards:
• LaShanda Korley, a Distinguished Professor who also has an appointment in Materials Science and Engineering, was awarded the 2022 William W. Grimes Award for Excellence in Chemical Engineering from the AIChE Minority Affairs Community (MAC). This award, named in honor of the first African American AIChE fellow, recognizes Korley's outstanding achievements in the chemical engineering profession and as a distinguished role model for minorities. The award includes a plaque, an honorarium and travel allowance to attend the annual meeting. During the MAC Eminent Engineers Awards Ceremony Breakfast, Korley gave a presentation on her group's research on nature-inspired and sustainable macromolecular constructs.
• Mark Blenner, associate professor, was awarded the Early Career Award in Chemical Engineering from AIChE's Food, Pharmaceutical, and Bioengineering Division. This award recognizes an outstanding young member of the food, pharmaceutical and bioengineering community who has made exceptional contributions of a fundamental nature or of practical significance to industry. The award includes a plaque and an honorarium. During the conference, Blenner gave a plenary talk about his group's research on engineering biomolecular and cellular systems for the production of fuels, chemicals, enzymes, biopharmaceuticals and biosensors.
• Marianthi Ierapetritou, Bob and Jane Gore Centennial Professor, received the Excellence in Process Development Research Award. This award recognizes individuals who have made significant technical contributions to the advancement of process development within research, teaching or regulatory activities. The award includes a plaque, honorarium and two tickets to attend the Process Development Division Awards dinner, at which Ierapetritou delivered a talk about her work on process systems engineering.
• Eleftherios Papoutsakis, Unidel Eugene DuPont Chair, received the William H. Walker Award for Excellence in Contributions to Chemical Engineering Literature. This award is presented to an AIChE member who has made an outstanding contribution to chemical engineering literature, which may consist of a review, a history of the development of a process, a theoretical contribution, a research report or other material of interest and importance to the chemical engineering profession. The award includes a plaque, an honorarium and travel allowance to attend the annual meeting, and Papoutsakis was recognized during the Honors Ceremony of the conference. This award, which started in 1936, is the first and oldest given by AIChE, and its first recipient was Allan P. Colburn, founder of UD's CBE department and for whom Colburn Laboratory is named.
To submit information for inclusion in For the Record, write to ocm@udel.edu and include "For the Record" in the subject line.