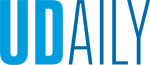 Hospitality is... inventing tomorrow
Artificial intelligence is coming to a hotel room near you
Diane StopyraDecember 12, 2022
Just as the iPhone revolutionized telecommunications and Amazon transformed retail, hospitality is on the cusp of a tidal change.
"It's ready for disruption," says leading entrepreneur Dipesh Gupta, BE98. "Everything about people's lives has changed—from the way we travel to the way we order food to the way we watch TV—and the industry hasn't kept pace. But the time has come."
You may remember Gupta from 2014, when he helped launch the nation's first room-service robot—no tipping required. Since the birth of the Botlr, similar cyborgs have popped up at hotels around the country, delivering everything from warm towels to—no kidding—massages. But while these affable androids may bring a Jetsonsesque vibe to your family vacation, their capabilities haven't evolved much in the last decade. That aforementioned hospitality revolution? It's not coming from the bionic hardware you envisioned as a kid but, rather, the amorphous software of the cloud.
As CEO of the California-based Shashi Group, Gupta oversees an avant-garde hospitality portfolio in Silicon Valley, and he refines a technology platform that's taking guest experience to the next level. Think mobile check-in and a nextgeneration loyalty program that goes beyond points to offer hard cash, beamed directly to a customer's bank account. Launching shortly are hyperpersonalized experiences enabled by the cloud. Walk into your room to discover the lighting intensity and color of your choice, a playlist and temperature setting selected by you, even a treasured photo of your yellow Lab on a 65-inch, QLED TV. Says Gupta: "When you open your door, you should feel like you're in your own living room."
Within the next five to 10 years, the Blue Hen also envisions augmented reality. Imagine computer-generated art on the wall that's actually to your taste, or a computer-generated scavenger hunt tailored specifically for your kids.
"Our aim is to be the Tesla of hospitality," Gupta says, crediting his time at UD with igniting his vision. "I had amazing professors who encouraged me to think outside the box."