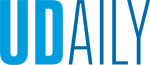 The customer is always... right?
Science finally has an answer to hospitality's hottest debate
Diane StopyraDecember 07, 2022
It's a question older than your favorite bottle of single malt Scotch whisky. Is the customer always right? Now, thanks to UD Profs. Sri Beldona and Hemant Kher, barkeeps and bellhops have their (science-backed) answer: Heck no.
There's some debate as to where this notion of guest infallibility originated. Some experts credit (blame?) César Ritz, proprietor of the world's first Ritz hotel, who instructed staff in the late 1800s to remove and replace any dish or beverage that received a complaint—no questions asked. Generations later, the frustrations of COVID-19 have unleashed hordes of insult-wielding, tantrum-throwing customers, calling the longtime industry credo into question.
According to a study by Beldona and Kher published in Cornell Hospitality Quarterly, some guests will never be happy—no matter how well they were attended to. It all comes down to something psychologists refer to as attachment theory, the idea that humans each have a unique attachment style that informs how they respond to intimacy (yes, having a stranger bring you food or make your bed is a form of intimacy). People with an anxious attachment style want to feel connected, and they value human interactions, so they're naturally appreciative of hospitality. People who are attachment avoidant? Not so much.
"They believe they can take care of themselves, so they find hospitality patronizing," Beldona says. "The more attentive you are, the less they'll rate you."
Blue Hens across the globe know this all too well. These professionals have experienced the customer-behavior spectrum—from the gracious to the egregious, the wonderful to the weird. We've plotted some of these interactions in the most recent print issue of UD Magazine, providing a completely unscientific analysis of the hospitality world's best customers… and the ones who'll leave you reaching for that single malt.