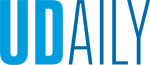 Hospitality is... saving lives
UD expert Ali Poorani is improving outcomes for American veterans
Diane StopyraDecember 12, 2022
Anyone who's undergone a surgery, delivered a baby or been wheeled through an emergency room can tell you: Hospitals are not hotels. But they aren't far off, either. Research indicates that medical procedures typically comprise about 25% of a patient's stay. Remaining time spent in the dreaded, backless gown is dedicated to dining, communicating with staff, receiving fresh linens… you get the idea. Only problem? Healthcare training has traditionally prioritized sutures over superior service.
And that's where UD Prof. Ali Poorani comes in.
"It's my purpose in life to bring hospitality to healthcare," he says.
In 2014, in partnership with the ChristianaCare Health System, Poorani spearheaded the creation of the Patient Experience Academy, which uses evidence-based curriculum to train thousands of healthcare professionals in the state and beyond on everything from the neuroscience of expectation management to the power of empathy and active listening in healthcare settings. The result has been increased patient trust in providers, which boosts not only hospital ratings but patient outcomes.
"When doctors have been trained in empathy, people are more likely to take their advice," says Poorani.
In 2018, seeing the success of this program, Vincent Kane, director of the Wilmington VA (Veterans Affairs) Medical Center, approached UD wanting similar training for the providers and staff at the organization's main Delaware location, as well as five satellite locations in New Jersey and Delaware. The goal? Better serving those who've honorably served the country, a demographic that experiences disproporiatinely high rates of PTSD and suicide.
To provide hospitable care for veterans, the Blue Hen team developed the offshoot Veterans Patient Experience Academy, a five-week program involving UD's acclaimed Healthcare Theatre program. To date, student and nonstudent actors have roleplayed scenarios for the educational benefit of more than 300 VA physicians, nurses and medical staff, with more cohorts on the way. Following initial training, patient experience scores improved 2.5% above the national average.
"I'm delighted to work with this team of professionals and engage UD with the wider community," Poorani says.
Now, the professor is collaborating with healthcare partners to bring this training model to medical facilities nationwide. There is much work left to do, he says, and "absolutely more lives to save."