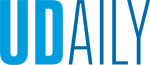 Summer research symposium goes hybrid
Article by Beth Miller Photo by Evan Krape August 10, 2022
More than 400 students to present details of work in-person and virtually
More than 400 students will present details of their summer research Thursday, Aug. 11 at the University of Delaware's 13th Undergraduate Research and Service Scholar Celebratory Symposium.
For the first time, the symposium will occur in a hybrid format, with oral presentations happening in person at the Patrick T. Harker Interdisciplinary Science and Engineering Laboratory (ISE Lab) from 9 a.m. to 2:30 p.m. Poster presentations will be done online using the Forager One Platform and will be available for review for two weeks after the event.
The poster presentations can be viewed at the symposium website. Those who wish to comment or ask questions must register at the same link to do so.
A total of 435 students representing about 70 majors will participate Thursday, with 329 poster presentations and 106 oral presentations.
Britney Vasquez, a senior Africana studies and sociology major from Georgetown, Delaware, will be among them. Vasquez is working to understand how Delaware teachers at a Sussex County High School have adapted their teaching during the ongoing coronavirus pandemic.
"I was initially drawn to research because it was something I had never done or thought myself capable of doing," Vasquez said. "As a first-generation Latina, attending a four-year university is already a feat, and opening myself up to new learning experiences is extremely important to me."
Undergraduate research offers valuable experience in the process that leads to the creation of knowledge.
The symposium is organized by UD's Undergraduate Research Program (URP), directed by Rosalie Rolón Dow, associate professor in the College of Education and Human Development.