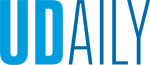 New issue of UD Research magazine online
Article by Tracey Bryant Photo illustration by David Barczak August 31, 2022
Get tips for developing a healthy information diet, explore a volcanic eruption, take a quiz on plastics pollution and more
The latest issue of the University of Delaware Research magazine is chockful of interactive features, from how to develop a healthy information diet during these challenging times, to one student's spectacular adventure at Mount Kīlauea.
Among the highlights:
UD Research showcases the excellence, discoveries and inventions of UD's faculty, staff and students. The digital magazine is produced through a collaboration of the Research Office and the Office of Communications and Marketing.