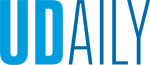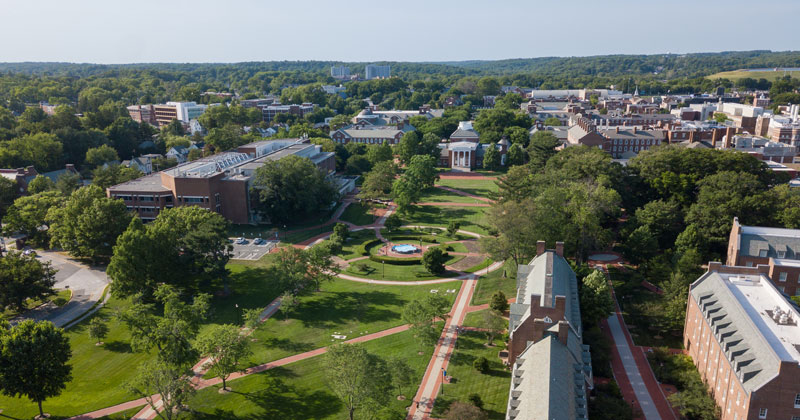 NSF recognizes UD's pandemic mitigation efforts
Article by Beth Miller Photo by Evan Krape August 29, 2022
Policies reflect long-term commitment to faculty support
As the coronavirus pandemic emerged and exacted its toll around the globe, it was hard for any human endeavor to keep pace with the losses, sudden closures, new demands and other unexpected changes that came with it. Now, more than two years later, many challenges continue.
The University of Delaware community converged behind a "Protect the Flock" approach, aimed at reducing the spread of the virus, and broad cooperation proved that effort worthwhile.
At the same time, a group of faculty members and administrators were meeting to address another potential threat — the harmful, long-term ripple effects that the virus and its aftermath could have on faculty members, especially those already coping with pre-existing inequities posed by gender and racial biases.
A few examples of significant COVID-related complications for faculty:
Closure of the campus, which forced a quick switch to remote instruction, adoption of new technologies, closure of labs and other facilities

Interruption and cancellation of programs

Extra demands on those with caregiver roles

Additional teaching responsibilities, as faculty covered for absent colleagues

Additional student mentoring and advising responsibilities

Significant revisions to research and instruction methods

Changes in grant requirements, cutbacks in funding

Delays in review processes and publications
UD's Task Force on Equity in Faculty Evaluation met in the summer of 2020 to develop policy recommendations that would take these and many other challenges into account as faculty were evaluated for promotion and tenure. Led by Matthew Kinservik, vice provost for faculty affairs, the task force submitted its report to then-Provost Robin Morgan and the Faculty Senate in October of that year.
As a result, several new policies are now part of the Faculty Handbook, including:
An option for a one-year extension of the tenure/contract clock

Making student course feedback from Spring 2020 through Summer 2021 an optional part of faculty evaluation and peer review

Requiring a "COVID Impact Statement" in faculty dossiers to give reviewers the information needed for a fair review
UD's efforts were recognized recently by the National Science Foundation's "Taking Action" initiative, which evaluated institutions' pandemic mitigation efforts for faculty in the STEM (science, technology, engineering and mathematics) fields. UD won third place in the national review, with Indiana University-Purdue taking first place and the University of Massachusetts-Amherst second.
In announcing UD's award, evaluators cited "the commitment the institution made to long-term monitoring."
UD's work was marked by a "spirit of cooperation," Kinservik said.
"This was an excellent example of how shared governance should work at a university, involving administrators, the Faculty Senate, the faculty union, UD ADVANCE and others," he said.
UD hosted a series of writing sessions, designed to help faculty incorporate these changes in their dossiers, which are due Sept. 1, and is working with reviewers to ensure that they understand and follow these policies in equitable ways.
"Although the policies are intended to help, many faculty are understandably wary of them," said Heather Doty, a faculty leader of UD's ADVANCE Institute, formerly funded by NSF, which works to increase the participation and advancement of diverse faculty at UD. "We know from faculty climate surveys that there is a lot of uncertainty regarding promotion and tenure evaluations. We've made strides in the effort to advance diversity, but women still are under-represented and we are still a very white campus. It is critical to engage stakeholders across campus and ensure that our policies are equitable."
UD was quick to respond to this need, Kinservik said, and that leadership proved valuable to other institutions.
"I think the thing I'm proudest of is the fact that UD addressed the challenges of COVID early and adopted these formal policies well ahead of many other universities," he said. "Because of that, I know that the steps we took had an influence on other colleges and universities as they were also grappling with the impact of COVID on faculty careers."
The policies remain in effect until 2028-2029, Kinservik said.
"I appreciate the efforts of everyone involved in enacting these policies and educating the campus about them so that our faculty members know that we're committed to their success in spite of the continuing challenges of this pandemic," he said.