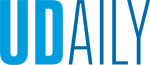 Moving in
Article by Amy Wolf Photos by Kathy F. Atkinson and Evan Krape August 27, 2022
UD's largest class of first-year students arrives on campus
One of the hardest parts of moving to college is saying goodbye to family members — pets included — which is why Adam Argo, a first-year student from Wilmington, Delaware, decided to bring a pillow with a picture of his dog on it to the University of Delaware campus in Newark on Saturday, Aug. 27. With his family's house nearby, Argo can return for a visit if he feels homesick, but he'll always have his dog pillow with him to make campus feel a little more like home.
On a bright sunny day, Argo joined about 4,300 other first-year students in moving into their rooms in UD residence halls. The University's 2022 move-in weekend is part of 1743 Welcome Days, which will include Twilight Induction on The Green Monday evening and the start of classes on Tuesday. (The school that became UD was founded in 1743.) Argo and his parents, Tracy and Dean, a UD alumnus, arrived at campus at 8:30 a.m., and everything went smoothly. The trio needed only 40 minutes to get the room set up.
"Just seeing the room for the first time and moving in is probably the most exciting part of the day so far," Argo said. "It's just so different and new. The room's nice. There's good energy on campus. Everything's been great so far."
The excitement on campus was palpable throughout the day, as parents and family members unloaded microwaves, coffeemakers, sports gear, bedding, posters and more. Students arrived at residence halls decorated with streamers and balloons, and they were greeted by Blue Hen Helpers sporting blue and gold foam fingers and pom-poms. University staff and faculty members, as well as UD President Dennis Assanis and his wife, Eleni, also pitched in to greet students and help them move into their new homes.
"Eleni and I are so thrilled to welcome to our beautiful campus our newest, largest and best class ever, our wonderful Blue Hens," Assanis said. "This is the start of a new beginning. There's tons of energy. Students are excited. They have a lot of dreams, and we wish that all of those dreams come true."
The Class of 2026 is UD's largest class, but the record number didn't prevent the day from going smoothly. José-Luis Riera, UD's vice president for student life, spent the morning walking around greeting new students and their family members.
"My favorite part of move-in day is definitely just meeting families and new students, being able to connect with them and answer any questions, and make them feel comfortable and like they're really part of this new community," he said. "The hope and the optimism that people have for the year ahead is so exciting."
Laura Garcia, a first-year student from Dover, Delaware, moved into her room early so that she could help other students move into residence halls on the big day.
"I had all my family here — all my aunts, uncles — so there were a lot of people helping me, and I wanted to pass that help on to other people," she said. "Today's been very fun. A lot of people are helping each other, and everyone's really nice. All the people that I've helped have been really polite and very thankful that we're helping. People are really excited to move in."
Cianni Covert, from Middletown, Delaware, chose UD because it's close to home and offers many research opportunities. Though she is mostly excited to start life at UD, she said saying goodbye to her family was going to be the hardest part of her day.
"Before today, it just didn't feel like it was really happening, and now it's kind of setting in that I'm actually going to college," she said. "I've kind of had mixed emotions. I'm excited about starting school, but nervous about being away from home for the first time."
Covert's dad, Steven, agreed that saying goodbye to his only child — even if he is just a 30-minute drive away — was going to be emotional, but he said that he was incredibly proud.
"I'm going to have to control my emotions — definitely glasses were necessary in case the eyes start watering — but more than anything, I'm just proud," he said, noting his dark sunglasses.
UD Provost Laura Carlson said her biggest piece of advice for new students is to meet new people and make the most of their four years at college.
"Introduce yourself to everybody, build up your network as soon as you can, and make friends," she said. "That's really important and will give you a good support system as you navigate the next four years."
Cooper Soanes, from Haddon Heights, New Jersey, said the most challenging part of his morning was rearranging his triple-occupied room to make the most of a shared living space. Luckily, he said, he and his two roommates were able to make all of their belongings fit.
"I think it's going to be exciting to have roommates," he said. "It's definitely something I'm not used to — I've never shared a room — but I think it'll be fun."
After a lively morning filled with a lot of moving parts — quite literally, he said, as he raised his bed to create more storage space underneath — he was looking forward to getting to know his roommates better and meeting other people on his floor.
But before all that?
"I'm ready to take a nap," he said.