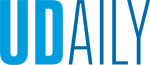 New senior leadership responsibilities
Article by UDaily staff Photo by Kathy F. Atkinson August 26, 2022
Mary Remmler named senior vice president and chief financial officer
Mary Messina Remmler, vice president for strategic planning and analysis at the University of Delaware, has been named senior vice president and chief financial officer (SVP-CFO), UD President Dennis Assanis has announced.
"Mary Remmler's expanded responsibilities build on her strong record of achievement as a senior administrative leader over the past six years," Assanis said. "In her new role, she is accountable for the stewardship, administration, tracking and reporting of all the University's strategic, budgetary and financial resources. I look forward to continuing to work with Mary and my leadership team to enable a stronger connection between our strategic plan and the requisite financial resources to advance institutional impact."
Over the past six years at UD, Remmler has led strategic planning and analysis, as well as overseen the offices of budget, institutional research and decision support. Her contributions were integral in helping UD successfully navigate significant budgetary challenges brought by the pandemic, aligning financial reporting across all areas.
"I'm honored by the trust placed in me by President Assanis and the Board of Trustees," Remmler said. "I'm excited for the challenge of this new and expanded role and look forward to working with senior leaders and campus constituents to advance the strategic plan."
Reporting to the president, the SVP-CFO will work closely with the provost, the executive vice president, senior leaders and the Board of Trustees on financial strategies, business initiatives and methods to improve efficiencies. She will be responsible for the short- and long-term financial health of the University, leading institution-wide initiatives to develop multi-year, multi-fund financial plans and forecasts, annual budgets and appropriate financial reporting. She will also oversee the financial planning and accounting operations, business process improvements and financial analysis.
This structural change will also enable John Long, executive vice president and chief operating officer (EVP-COO), to further concentrate on major strategic operations, including expanding and managing public-private partnerships and multi-year, master planning across the institution, including the main campus, the STAR Campus and UD's multiple campuses and operations state-wide.
As part of this strategic realignment to balance administrative portfolios of responsibilities, finance areas formerly under the EVP-COO are moving to SVP-CFO oversight. Units now reporting to the SVP-CFO include Accounting; Treasury Services; Investments; Procurement; Risk Management; Taxation and Tax Compliance; Auxiliaries; Budget, Planning and Analysis; Institutional Research and Effectiveness; and Decision Support.
Before coming to UD in 2016, Remmler was associate vice president for academic budget and financial planning at Stony Brook University, where she held several administrative and financial planning posts over 26 years.
She holds an undergraduate degree in history and a master of science degree in management policy, both from Stony Brook.