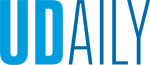 In Memoriam: Victoria Walters
Article by UDaily staff Photo by Stephanie Lapinid August 15, 2022
Campus community remembers mechanical engineering junior
University of Delaware student Victoria Walters passed away after a long battle with cancer on Aug. 7, 2022, surrounded by her family, at her home in Upper Freehold Township, New Jersey. She was 23.
A Dean's List student, Ms. Walters was a junior studying mechanical engineering at the University.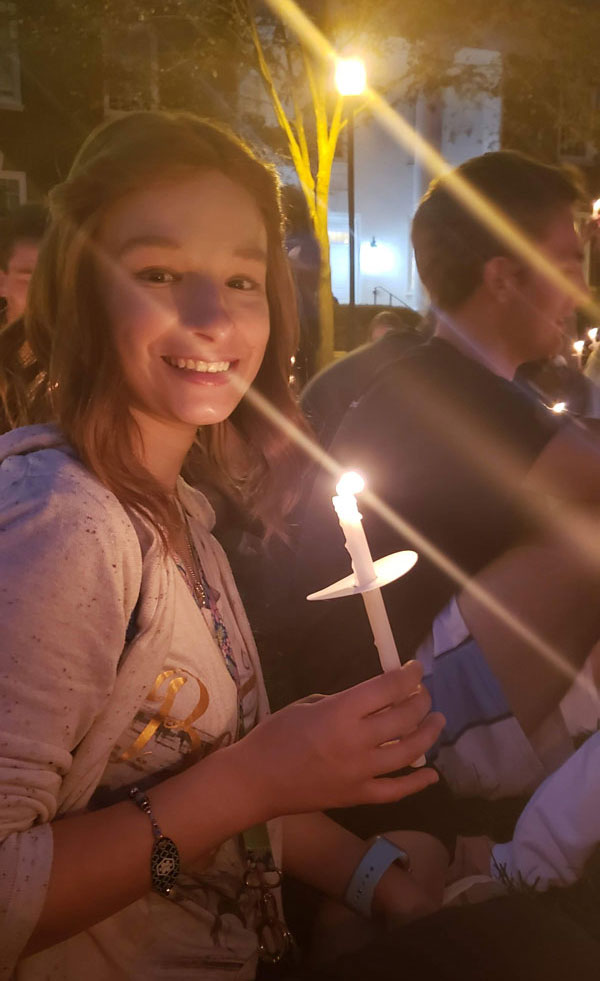 "I know the entire campus community joins me in extending deepest condolences to the family and friends of Victoria Walters," Adam Cantley, dean of students, said. "She was a dedicated student who purposefully pursued her education, all the while dealing with her personal health issues. While her loss saddens us all, her courage and tenacity will continue to inspire all who knew her."
Last fall Ms. Walters was in a thermodynamics class taught by Heather Doty, associate professor of mechanical engineering. "She caught my attention even before the semester began because she emailed me in late summer with a question about how the class would operate," Doty said. "During the semester I got to know her as a diligent and detail-oriented student. She worked hard and wasn't afraid to ask questions. When she didn't understand something, she kept trying until she got it. She sat near the front of the classroom, and I enjoyed talking with her sometimes before the start of lecture. I was so sorry to hear the news of her death. She was a significant presence in our class last year and I will miss seeing her in Spencer Lab. I wish her family all my best."
Ms. Walters was "a force in class – in a good way," said Jennifer Buckley, associate professor of mechanical engineering and in the School of Engineering. "It was obvious that she wanted to be an engineer, and there was zero fear about being in a large class or working with a group on a difficult project. We have lost someone who would have been a strong female leader in a field that definitely needs them." 
Allie Andrews, undergraduate academic adviser in the Department of Mechanical Engineering, said, "Victoria was always respectful and kind to the faculty/staff and her peers, which speaks very highly of her character. She will be greatly missed."
Born in Hackensack, New Jersey, Ms. Walters was a lifelong residence of the Allentown, New Jersey, area. A 2017 graduate of Allentown High School, she was a member of St. John the Baptist Roman Catholic Church in Allentown, where she was baptized, made communion and confirmation.
A voracious reader and a talented artist whose work was displayed at her high school and included in art shows, she achieved the level of a second degree black belt in karate and a third degree level in Small Circle Jujitsu.
Her family notes that she enjoyed all Disney related characters and traveling to Disney World frequently with her family on vacation. She also loved spending time with her family and friends and her two dogs, Hulk and Thor.
Ms. Walters is survived by her parents, Edward and Donna Walters, her twin sister, Amanda, aunts, uncles, cousins and many members of her extended family and friends.
A reading library will be established in her memory at Children's Hospital of Philadelphia. Memorial contributions to establish the library may be made in care of Peppler Funeral Home, 114 South Main St., Allentown, NJ 08501.
To read her obituary and/or send online condolences to the family, visit the Peppler Funeral Home website.
Resources
For any student in need of support or assistance, the Division of Student Life provides a variety of resources.
Students can connect with the Center for Counseling and Student Development at 302-831-2141. The UD Helpline is available at 302-831-1001 at any time, night or day, for students feeling anxious, overwhelmed, depressed or otherwise in need of counseling.
In addition, staff members in the Office of the Dean of Students are available to assist any student who wishes to talk. Call 302-831-8939 to schedule an appointment.
Mental health support for UD benefitted employees is provided from ComPsych® GuidanceResources®. The link gives steps on how to access services or call 1-877-527-4742 for support.