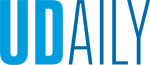 Health Advisory: Information about monkeypox
August 19, 2022
A message to the University community
The University of Delaware is working with the Centers for Disease Control and Prevention (CDC) and the Delaware Division of Public Health (DPH) to educate our campus community and plan for monkeypox. We are here to help provide information and answer questions regarding this virus.
Monkeypox is a disease caused by a virus in the Poxvirus family. It can cause fever, swollen lymph nodes and a rash. Monkeypox is spread through close contact, including prolonged intimate face-to-face contact and skin-to-skin contact. It is contagious from the time symptoms begin until the rash has healed and new skin has formed. This can take two to four weeks.
It is important to note that monkeypox is much different than COVID-19. It does not spread before symptoms start, by casual contact or by being in the same space as someone. Transmission requires prolonged intimate face-to-face contact or skin-to-skin contact.
The University has created a dedicated website for monkeypox information and resources. This website will be updated frequently. Visit us at www.udel.edu/monkeypox.