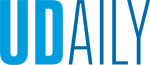 Analyzing the game
Article by Lauren Bradford Photo by Christina Rasnake August 25, 2022
Statistics majors use Athletics Department internship as springboard to future school and career goals
Analyzing athletics requires a keen eye and an affinity for numbers. Breaking down each drive of the football game helps hone in on what went well and what needs attention during practice. Tracking trends in athlete health and wellbeing offers important clues to modifying workouts and providing opportunities for self-care. Athletics provides the perfect environment for data-driven statistics majors to exercise their passion in real-world situations. Through a partnership between University of Delaware's College of Agriculture and Natural Resources (CANR) and Department of Athletics, statistics majors take a deep dive into the data by working with student-athletes, coaches and trainers.
Brett Kelly, a 2022 graduate who majored in statistics with minors in computer science and resource economics, found the Athletics Department internship to be the perfect opportunity to combine his numerical skills with his lifelong passion for sports. Kelly collected, interpreted and analyzed practice and game statistics for UD's football team, and combined that data with GPS metrics to provide a full performance analysis to coaching staff. His reports provided next-level breakdowns of each drive to assist with practice planning and game day competition.
"My favorite part of this experience is the impact that I have made on the football program," Kelly said. "When I first started working with the team, the only thing that was analyzed during practices was the distance run by each player at low and high intensities and this was mostly used for injury purposes. With the help of a couple other sports management interns that I have worked with, the analysis of practice data has taken major steps. We track quarterback passing efficiency, receiver successes, defensive back statistics and much more. Seeing my influence on the field has been a truly humbling and awesome experience."
Kelly was optimistic that his time with the football team would land him a job in the sports world. "Hopefully employers see this internship as a valuable experience. I've learned skills that I never would have picked up otherwise and it's been an experience that I am truly grateful for," he said. He recently accepted a position as Sports Trading Assistant with Bet365 in Marlton, New Jersey.
LeeAnn You, a mathematics and statistics double major who also graduated in spring 2022, interpreted and analyzed wellness survey results of all student-athletes on the 21 Division I sports teams at UD. Writing weekly and monthly reports, You sifted through daily WellHenSurvey results where athletes rate things like muscle soreness, energy level, focus ability, stress level, sleep quality and hydration level. Her reports provided statistical analysis and trends to each team's coaching staff so they could adjust practice activities and training schedules accordingly.
"I wanted to learn to apply my academic knowledge to real use," You said. "This internship opportunity was very practical to the sport teams and I learned a lot. It was challenging due to the workload because of the number of teams but my favorite part of the experience was the freedom. My reports were not limited by a certain format or length. I could explore the data however I wanted to keep trying to find more patterns and possible affecting factors."
You will continue her studies this fall at the University of North Carolina at Chapel Hill where she'll pursue a masters degree in biostatistics. She credits her internship with preparing her for the rigors of graduate school. "This internship helped me to develop individual critical thinking ability, improve my time management skills and advance my technical skills," said You.
In addition to providing the experience that students need to get into the schools and careers of their choice, working with statistics majors has been a boon for Athletics.
"These interns have provided enormous assistance to my ability to provide complex reports and analysis for our sport coaches and Sport Performance team members," said Christina Rasnake, UD's director of sports science and analytics. "This is a great partnership where the interns from CANR's statistics program have the opportunity to work with real-world athletics data and are able to learn how to work with decision makers and provide them with concise but detailed data-informed feedback."