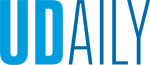 Beyond Buildings
George Worrilow's enduring legacy
Article by G. Arno Loessner, BE64, 70MApril 13, 2022
A presence at the University of Delaware from 1927 to 1971, George Worrilow was a force of nature. Despite an infirmity  that caused him to walk bent over, he could be funny, intense, personable and irascible. He was a natural storyteller.
Worrilow's eminent Blue Hen career began as an assistant Cooperative Extension agent. Over the next four decades, he served as director of Cooperative Extension, dean of the College of Agriculture and Natural Resources (CANR), and vice president for University Relations. In that latter position, he oversaw an academic unit that became one of UD's signature strengths, the Division of Urban Affairs created in 1961 with a grant from Ford Foundation to strengthen the quality of state and local governance [now the Joseph R. Biden, Jr. School of Public Policy and Administration].
The Division director reported not to the provost, as such positions normally would, but to George Worrilow, who lacked an earned Ph.D. or a background in the social sciences, but had the experience, networks and proven leadership to help such a unit succeed. It did. Today, more than 60 years after its inception, UD is one of only two of the original Ford grant recipients to continue its mission. The other is the Harvard-MIT Joint Center for Urban Studies.
Worrilow understood the importance of being an "engaged University." A politically savvy fundraiser, he knew people in all walks of life and could open doors by assuring University presence in critical areas, including seafood and  marine studies. In the Delaware General Assembly, he was revered on both sides of the aisle. In fact, when the University administration proposed building Worrilow Hall to the State Bond Committee, representatives of both parties supported the proposal. Board Chairman Samuel Lenher saw this as an opportunity to invest in a another project he felt was needed. Trustee approval for Worrilow Hall would depend upon the administration's agreement to double the size of Morris Library.
 The challenge caused President Arthur Trabant to negotiate a deal with the State to fund both projects, which meant  accepting a smaller building than originally planned for Worrilow Hall. The tate agreed, so long as state money for library expansion was matched by private funds raised by the University. That 1978 deal launched UD's first  capital campaign. Now, as I reflect on that transformational period and the large list of donors who support the institution, including those who have contributed to the most recent iteration of Worrilow Hall, I think it's right to give some credit for UD's continuing advancement to our departed friend, George Worrilow.
This article is extracted from an essay written by G. Arno Loessner, BE64, 70M, friend and colleague of Dr. Worrilow. Loessner's assignments in UD administration (1978-93) included vice president for advancement and University secretary. He retired as professor emeritus in the Biden School.