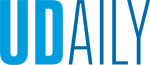 UD Wellbeing Center to be dedicated
Article by Jessica Smith Photo by Kathy F. Atkinson April 05, 2022
With ice cream and hopes for wellness, the event will mark new phase of student services
With free ice cream available, the University of Delaware's new Wellbeing Center at Warner Hall will be dedicated by the Division of Student Life on Friday, April 8. José-Luis Riera, vice president of student life, will host the event to celebrate the newly renovated hub for student wellbeing with a ribbon-cutting ceremony.
Starting at 4 p.m., the dedication will feature ice cream from the UDairy MooMobile, light refreshments and self-guided tours. Attendees are invited to participate in an outdoor, low-impact fitness class — sneakers required — and will receive their choice of a Wellbeing Center yoga mat, blanket or potted succulent.
"We hope all of our community members can join in the fun on Friday by taking a break, surrounding yourself with joy and reflecting on your own wellbeing goals, as well as the resilience that has empowered you to come this far," said Helen Ann Lawless, director of strategic wellbeing and training.
The Wellbeing Center officially opened to the public in August 2021, hosting its first program called, "Busy Donkey or Productive Unicorn? Making the Most of Your Time in College," during 1743 Welcome Days.
The center offers relaxation spaces, multi-purpose meeting rooms and wellbeing programming. There are now plans underway to incorporate a movement space with user-friendly exercise equipment and a mindfulness and meditation room.
"We want Warner Hall to be a place where students come to decompress, recharge, restore and heal," Lawless said. "We want students to feel comfortable being their most authentic selves here. We also aim to create a University-wide environment where students can access physical, mental and emotional health resources without shame or stigma."
Open to students Monday through Friday from 8 a.m. to 5 p.m., the Wellbeing Center houses both the Center for Counseling and Student Development on the second floor and Student Wellness and Health Promotion on the third floor. Student Health Services is conveniently located next door at Laurel Hall, creating what Lawless called "a neighborhood of student wellbeing."
"It's been a difficult couple of years," Lawless said. "Now more than ever, it's essential to create environments that enhance everyone's ability to thrive. It's not just about individuals taking action to improve their own wellbeing; it takes an entire community to make wellbeing the default by building out supportive structures. That's exactly what our units are working toward together."
For more information on the Wellbeing Center, visit sites.udel.edu/studentlife/wellbeing/warner.