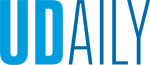 Violinist David Halen to perform April 16
Article by Melissa Kitchen April 13, 2022
Free concert will also feature UD music faculty and world-renowned music historian Robert Greenberg
On Saturday, April 16, the UD Master Players Concert Series ("Master Players") will present "Great Concertmasters: Violinist David Halen & Friends" at 3 p.m. in Gore Recital Hall and via livestream. A pre-concert lecture by the world-renowned Robert Greenberg, Master Players' new historian-in-residence, will be presented at 2:30 p.m. in the same venues.
Now entering his 26th year as the concertmaster of the St. Louis Symphony, the legendary violinist David Halen is also an accomplished concert soloist, recitalist and professor of violin at the University of Michigan. Joining Halen on stage are cellist Estelle Choi of the Calidore String Quartet, pianists Angela Draghicescu and Mark Livshits, violist Elias Goldstein and violinist Xiang Gao. The program includes Brahms' "D minor Violin-Piano Sonata No. 3" and "Piano Quintet in F minor," as well as Dvořák's "Terzetto in C major."
This concert will be the first to introduce the series' new Listening with Bob concert feature. Robert Greenberg will interweave the performance with fascinating stories about the works and composers featured in this concert, as well as his "word scores," adding a new level of appreciation and fun for the audience. Join us on Saturday at 2:30 p.m. for a free pre-concert lecture by Greenberg.
Tickets are free for all attendees thanks to the generosity of Master Players donors and Advisory Council members. In-person and virtual tickets can be reserved here: https://www.masterplayers.udel.edu/events/david-halen.
The Master Players Concert Series is supported, in part, by a grant from the Delaware Division of the Arts, a state agency, in partnership with the National Endowment for the Arts. The division promotes Delaware arts events on www.DelawareScene.com.
For further information, please visit: https://www.masterplayers.udel.edu/events/david-halen