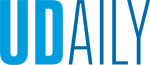 Thank you for your service
Alumnus and Army Captain Micah Petersen wants to bridge the military and civilian divide
Article by Adam Thomas and Artika Casini, AS05July 21, 2022
The interpreters had fled their native Afghanistan as teens, embarking on a yearlong, 5,000-mile odyssey by foot that took them to France and then to the U.K., where they eventually found asylum. Now, decades later, the two men were back in their homeland, earbuds in place, translating interviews with provincial governors and transcribing 12,000-line Excel documents that detailed the transfer of American military equipment to Afghan National Forces.
It was July 2021, and the U.S. military withdrawal had begun. Capt. Micah Petersen, AS17, EOE17M, was among the last soldiers on ground. Sitting in a Kandahar office late one night, he turned to the interpreters. After enduring such a long and tumultuous struggle to leave, he asked, why return?
The men spoke of the global effort that for 20 years had improved life expectancy, childhood literacy and women's education in their native land. "If 36 other countries can come to help," they answered, "this is the least we can do."
And there it was: Service in its most pure and selfless form. The war effort would soon dissolve, and the Taliban would assume swift and terrifying reign of the nation. But in the months that followed, Petersen would often think of those interpreters.
"There's a lot to be said about whether what happened in Afghanistan was worthwhile," the Blue Hen says now. "But these two men thought that the mission of the United States, and of NATO, at large, was worthy enough to risk their lives, leave their families and come back."
Service, Petersen has learned, manifests in many ways and from every corner of the globe. That is why the Army captain has devoted much of his life to connecting with everyday citizens around the world and strengthening the bonds between officers and civilians.
Land of opportunity
Petersen's own life story is rooted in geopolitical strife. His mother fled southern Africa in the late 1970s during the civil war between what was then the Rhodesian government and Black nationalist organizations, escaping to a small Texas university on a tennis scholarship.
"I grew up with the narrative that the United States gave my mom everything she had," Petersen says. "She got a second chance in a country where you can pursue your dreams. If I could play a small role in helping the United States provide that opportunity to others, then I want to play that small role."
A Bronze Star recipient and infantry company commander of the 82nd Airborne division, Petersen now oversees the development of 160 soldiers in Fort Bragg, North Carolina. At 29, he has earned dual undergraduate degrees in Chinese and political science, as well as a master's in geography—all from UD, where in 2017, he received the highest honor bestowed upon an outstanding senior, the Taylor Award, given annually by the UD Alumni Association. Through the Schwarzman Scholars program, inspired by the Rhodes Scholarship and designed to promote international understanding and peace, Petersen has also earned a master's in global affairs from Beijing's Tsinghua University. After company command, he has been offered the opportunity to pursue a fully funded PhD and then teach as an assistant professor at the United States Military Academy at West Point.
Impressive, yes. But Petersen shies away from conversations about these accolades and focuses instead on the impact he hopes to make. At its core, his mission is about others. "The University of Delaware instilled in me that people matter first," Petersen says. "That carried over to my time in the Army where people are everything."  
From Texas to Delaware to West Point and back
As a home-schooled high schooler, Petersen dreamed of playing basketball at Duke, where he was waitlisted. He applied to 17 more schools and was accepted to 14, including West Point.
"You don't really turn down West Point," Petersen told himself, but then he visited Delaware and met Michael Arnold. After spending several friendly hours with the longtime director of UD's Honor's Program, Petersen thought, "If this is how they treat their students, I'd be an idiot not to come here."
Petersen would find a welcome home in Newark and in UD's esteemed Honor's Program, but his spring semester would be his most difficult yet. He broke his ankle, his relationship with his high school girlfriend ended, his childhood best friend was kicked out of his home for drug use, his parents divorced and his grandfather died—all during midterms. The UD freshman sat outside of Russell Hall and wept.
"If this is what I'm dealing with," he wondered, "what am I doing here, in Delaware?" He reapplied to his top schools and departed in the night, leaving a note on his roommate's door: "Transferring to West Point, Matt. Bye."
In the New York military academy, Petersen thrived. He received an academic opportunity to travel to China for free. He excelled in every class. But as he thought about his legacy and pictured himself standing before his soldiers someday, telling them that people matter more than anything else, something felt amiss.
"How could I say that and at the same time leave a university full of amazing friends and mentors?" he asked himself. "And for what? A 'better degree?' I felt very fake."  
And so, Petersen returned. With $1.73 in his bank account and no guaranteed scholarship, he came back to Newark and received immediate support from Honor's advisers Jama Allegretto Lynch, Kristin Bennighoff and Christine Schulze.
Petersen credits the staff at the Honors Program; former professors Alan Fox, Jennifer Lobasz and Saleem Ali; and mentors like former UD Alumni Association President Ken Jones, BE80, and former assistant dean Frank Newton, EHD10EdD, with his success. "Without them, my time at UD would have never been possible," he says.
Exposure theory
After taking his first Chinese class at UD, Petersen "immediately fell in love with the intricate ties between culture, history and language." Language drives thought, and Eastern thought, with its focus on focus on ongoing, continuous change, was so different from the West.
The world, too, was changing, and everything politically, socially and economically was heading toward East Asia. While riding a passenger train through central China, he'd had a chance encounter with agricultural workers that would shape his academic future. Fascinated by Petersen's ability to speak Chinese, the locals asked him why Americans befriended Black people.
Petersen thought of this exchange long after the ride ended. Was racism engrained in the cultural mindset, he wondered, or did it stem from a lack of exposure? He began to think about the Chinese migration to southern Africa, to the place where he had personal, familial ties. If you take individuals who grow up in a homogenous culture where they're the majority and put them in a homogenous culture where they're the minority, does that change their attitudes and perceptions of race? 
He considered exploring this topic through a master's degree in history until UD Prof. Afton Clarke-Sather suggested geography. After all, human geography examines where people live and why. It defines place beyond physical borders and includes aspects of community, belonging and acceptance.  
For his master's thesis, Petersen interviewed entrepreneurs, construction workers and hospitality workers in South Africa, Zimbabwe and Mozambique and found that those who worked hand-in-hand with local Black Africans (the construction workers) had a much stronger respect and appreciation for Black people and culture.
It confirmed Petersen's theory: Exposure matters. To cross any cultural divide, we must first understand the other side.
This concept now serves as the basis for Petersen's newest academic endeavor, in which he aims to develop an effective military policy for East Asia that properly integrates the aspects of culture and religion by examining what worked—and didn't—in the Middle East. Key to this effort's success will be understanding people, culture and society.
Renewed awakening
Petersen's people-first approach began at UD, when he formed Reviresco Inc., Latin for "to become renewed." The idea started in 2014 with ROTC colleague David Dinerman, BE16, who, along with 4 other cadets, joined him on a 20-day, 1,700-mile run from Delaware to Houston, Texas (then the number one destination for retired veterans).
The friends thought they'd raise money for veteran causes, but while running, they quickly discovered a gap in civilian knowledge and understanding.
"If you ask me what I do, and I tell you I'm in the military, most people say, 'Thank you for your service,' or 'You're my hero' or 'Do you have PTSD?'" Petersen explains. "Very rarely is it followed up with, 'What do you do in the service? Are you a finance officer? Who do you manage money for? Are you a logistics officer? What does that mean?'"
There is a great need to educate, to converse, to understand.
"It seems very common sense," Petersen says, "but I think people need permission to know that it's okay to ask those questions." Reviresco provides that permission.
Through this work and his larger role in the Army, Petersen has sat beside the fifth richest man in the world; he's met two U.S. presidents and the leaders of Afghanistan military. None compare to Robert.
A joyful, 6-year-old orphan with no arms and no legs, Robert came into Petersen's life on his second trip to China. One day, as his fellow classmates brought candy for the children and Petersen held Robert in his arms, the boy leaned down, grabbed the entire bag with his mouth and told Petersen to "RUN!" When the two finally reached the front of the orphanage, they encountered a security guard to whom Robert flashed the widest grin.
"Robert tells him, 'Thank you for what you do. I appreciate it,' and hands him the entire bag of candy. It blew me away. Here's a kid with no parents, no arms and no legs, teaching me more about giving to other people than I would have learned in any other way."
That's service, in its purest, most selfless form. It manifests in many ways, from every corner of the globe, and might just be our saving grace.
"This is going to sound hokey," Petersen concedes, "but I think the greatest individual tool we have is understanding that we often learn the most from the people we least expect."