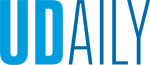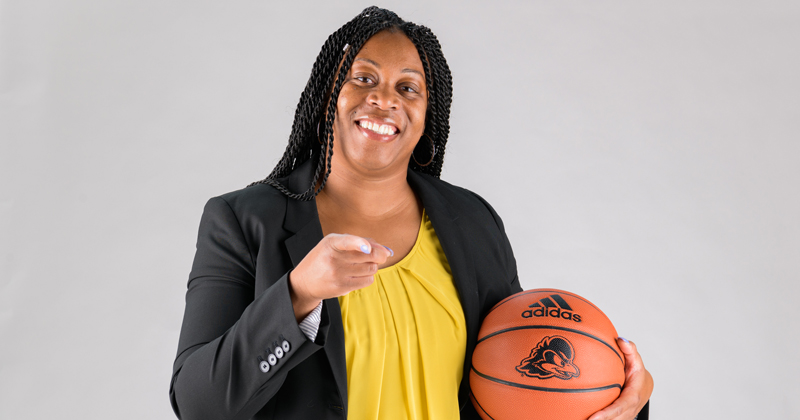 Sarah Jenkins named women's basketball coach
Article by UD Athletic Department Photo by Evan Krape April 04, 2022
Former Blue Hens assistant returns to lead team that reached NCAA Tournament
Sarah Jenkins has come back to Newark. Jenkins, a former associate head coach at the University of Delaware, was named the fifth women's basketball head coach in the program's illustrious history. Chrissi Rawak, the director of intercollegiate athletics and recreation services, made the announcement on Sunday, April 3.
Jenkins has eight years of Division I coaching experience and spent the past year serving as an assistant coach at Penn State. Delaware Athletics will officially welcome Jenkins at a press conference at 11 a.m. on Tuesday, April 5, at the Bob Carpenter Center Club located on the second floor of the BCC. The event is open to the public. Light refreshments and snacks will be served with a welcome reception to follow the press conference.
"We are excited to welcome Sarah Jenkins back to the University of Delaware," UD President Dennis Assanis said. "Her history of excellence and success as an associate head coach has prepared her for this moment to lead the Blue Hens. I am confident she will be an outstanding leader of our women's basketball program and an exceptional ambassador for the university."
Jenkins is no stranger to the Blue Hen family as she spent four seasons on the coaching staff. She held the title of assistant coach and recruiting coordinator (2017-20) before being elevated to associate head coach and recruiting coordinator during the 2020-21 season. During her tutelage, the Blue Hens were 71-50 overall and 46-26 in conference play.
"I could not be more excited to have Sarah return to Delaware as the head coach of our women's basketball program," Rawak said. "She embodies our core values and believes in our mission. Sarah brings excellent experience and a commitment to developing young women on and off the court, a passion for the game of basketball, and knows how to win. I know we have found the right person to build upon our success on and off the court and I can not wait to partner with her to achieve that success."
Jenkins, who is native of Bowie, Maryland, graduated from Georgetown University with bachelor's degrees in English and sociology in 2005.
To read more about Jenkins and the UD women's basketball program, please visit bluehens.com.