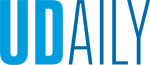 Celebrating women and girls in science
Article by Mike Chalmers April 15, 2022
UD's 'STEM Queen' leads efforts for statewide proclamation
When Jacqueline Means was an elementary school student in Wilmington, she was fascinated by science demonstrations but wouldn't participate in them.
Today, though, the University of Delaware sophomore is the self-proclaimed and outspoken "STEM Queen" and has successfully advocated for the creation of an annual Delaware Women and Girls in STEM Day, marked by a proclamation signed by Gov. John Carney and Lt. Gov. Bethany Hall-Long.
"I was always too shy to raise my hand for fear of getting made fun of or being called a nerd," Means said at a signing ceremony on March 24, 2022, in Legislative Hall in Dover. At a recent demonstration that she led, "the amount of engagement and interest I saw was incredible. The participation and confidence I saw … is proof that things are changing and changing for the better."
Means grew up in Wilmington's Southbridge neighborhood, which is troubled by low incomes and frequent crime. At age 12, she launched the Wilmington Urban STEM Initiative to promote the teaching of science, technology, engineering and math. Means conducts STEM demonstrations throughout the region and has been featured several times on national television.
The idea for a statewide effort to promote STEM education began last year, and Gov. Carney signed the first proclamation on March 24, 2021, with Means as one of a handful of speakers during the virtual event. This year, she joined Lt. Gov. Hall-Long and several female legislators in person for the proclamation.
"I hope this day will serve as a reminder of all the great things Delaware's women have done in STEM, as well as what Delaware's girls have yet to do in STEM," Means said.