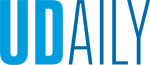 For the Record
Article by UDaily staff April 22, 2022
University community reports presentations, publications, honors
For the Record provides information about recent professional activities and honors of University of Delaware faculty, staff, students and alumni.
Recent activities publications, presentations and honors include the following:
New assignment
Anshuman "A.R." Razdan, associate vice president for research development, has been named vice president for research and innovation at the University of Oregon, effective in July. In his new post, Razdan will oversee the support for research centers and core facilities at Oregon, while providing strategic investment, leadership and vision for the university's entire research enterprise through the Office of the Vice President for Research and Innovation. In announcing his appointment University of Oregon President Michael H. Schill noted Razdan's "extensive background in research administration and an impressive track record of catalyzing innovation, assembling diverse teams and building capacity for major funding opportunities." Razdan came to UD in 2016.
Publications
Tatyana Polenova, professor of chemistry and biochemistry, and her research team have published an article about their findings using nuclear magnetic resonance (NMR) spectroscopy and a technique called magic-angle spinning to examine the structure and interactions of the protein cofilin-2. The cofilin family of proteins are essential for various cellular functions, the researchers write in "Magic angle spinning NMR structure of human cofilin-2 assembled on actin filaments reveals isoform-specific conformation and binding mode," published April 19 in Nature Communications. Coauthors are Jodi Kraus, Ryan W. Russell, Chaoyi Xu, Nidhi Katyal, Juan R. Perilla and Polenova, all affiliated with the UD Department of Chemistry and Biochemistry, and Elena Kudryashova and Dmitri S. Kudryashov, both with Ohio State University.
Presentations
Christy Visher, professor of sociology and director of UD's Center for Drug and Health Studies, will speak at a webinar on Thursday, April 28, to discuss a report from the National Academies of Sciences, Engineering and Medicine's Committee on Law and Justice, of which she is a member. The report, "Evaluating Success Among People Released From Prison," undertakes a critical analysis of the strengths and limitations of current measures of recidivism, correlates of positive outcomes for those who do not return to prison, and measures of reentry that go beyond the avoidance of negative outcomes to consider broader measures of success. The webinar, from 2 p.m.-4 p.m., will include an overview of the study process and a discussion of its findings and recommendations. For more information and to register, visit the event's website.
Honors
Two Delaware Sea Grant (DESG) Marine Advisory Service specialists were honored by the Mid-Atlantic Sea Grant Network at its biennial meeting earlier this month. Ed Hale, aquaculture and fisheries specialist for DESG and an assistant professor in the School of Marine Science and Policy, won the 2022 Early Career Achievement Award for his efforts in research, education and extension. Prominent among his accomplishments that merited the award are two projects at opposite ends of the state. Hale has studied the impact of the Brandywine River dam removal project in Wilmington to see whether the changes are benefiting American shad as intended, using the process of research itself to engage and educate the community and volunteers. And he has led the effort to create the state's first oyster hatchery on UD's Hugh R. Sharp Campus in Lewes, addressing a major bottleneck for increased production of aquaculture oysters. Danielle Swallow, coastal hazards specialist for DESG, was also honored for work benefiting southern Delaware, earning the Outstanding Outreach Award for the assistance and leadership she provided to "Cape Community Coordination for COVID-19 (CCC4COVID)." Swallow helped the ad hoc community group make connections with emergency management agencies and assess the skills needed to effectively provide support for residents of the Cape Region who needed help because of the pandemic and lockdown. Swallow's efforts increased the group's capacity for emergency response, and it is now developing into a permanent resilience network that can respond to future emergencies. As the winner of the Mid-Atlantic Sea Grant Region's outreach award, Swallow's project will be considered for the National Sea Grant Network's award later this year.
To submit information for inclusion in For the Record, write to ocm@udel.edu and include "For the Record" in the subject line.