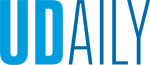 For the Record
Article by UDaily staff April 01, 2022
University community reports new assignments, presentations, honors
For the Record provides information about recent professional activities and honors of University of Delaware faculty, staff, students and alumni.
Recent activities new assignments, presentations and honors include the following:
New assignments
Five members of the University of Delaware Police Department (UDPD) have been promoted, Chief Patrick Ogden has announced. The appointments are effective April 1.
Captain Jason Pires has been promoted to major of UDPD. Pires has a combined total of 30 years of policing experiencing and has been with UDPD for the last 6.5 years serving as the operations commander. In his new role as the deputy chief of police, he will be the department's administrative officer.
Lieutenant J. Michael Maier has been promoted to captain and will be the operations commander. Maier graduated from University of Delaware with a bachelor's degree in criminal justice and has been with UDPD for 18 years, most recently serving as the patrol commander.
Sergeant Anthony Battle has been promoted to lieutenant, and will be the patrol commander. Battle has been with UDPD for 14 years and has served many roles with the department such as auxiliary operations unit supervisor, patrol squad supervisor and member of the UDPD Critical Incident Response Team.
Master Corporal Matthew McNichol has been promoted to sergeant and will be the patrol operations supervisor on D Squad. McNichol has been with UDPD for 12 years serving many different units and is currently officer in charge of the department's Honor Guard Unit.
Corporal Alaina Battle has been promoted to master corporal and will remain on A Squad within the patrol unit as a police EMT. She has served with the police department for 14 years as a member of the Patrol Unit, Community Resource Unit, a nationally certified EMT, a certified RAD instructor (Rape Aggression Defense class) and is currently one of the team leaders for the crisis negations team.
Presentations
Trevor A. Dawes, vice provost for libraries and museums and May Morris University Librarian, was a panelist at the annual Association of Asian Studies Conference in Hawai'i on March 25, 2022. The panel, coordinated by the Japan-U.S. Friendship Commission (JUSFC) and titled, "Placing Japan in a Different Setting: New Lenses & New Approaches to Japan Studies," addressed issues of diversity, equity and access in the field of Japan studies. Specifically, the panelists underscored the importance of building a diverse community of scholars and practitioners with expertise about Japan by providing broader access to academic, professional and mentoring opportunities.
Publications
Dan Lee, assistant professor of entrepreneurship in the Alfred Lerner College of Business and Economics, recently edited the March 2022 special issue of the Journal of Economic Psychology on intergroup conflict. More information can be found here.
Honors
Margaret Laird, adjunct associate professor of Latin and classics in the Department of Languages, Literatures and Cultures, has been elected as one of only two academic trustees for the term of 2022-2025 to the Governing Board of the Archaeological Institute of America (AIA). The AIA is North America's largest and oldest nonprofit organization dedicated to archaeology. The institute advances awareness, education, fieldwork, preservation, publication and research of archaeological sites and cultural heritage throughout the world.
Michael Klein, professor emeritus in the Department of Chemical and Biomolecular Engineering, has received the 2022 Distinguished Researcher Award from the American Chemical Society Energy and Fuels (ACS ENFL) Division. Klein was recognized for his significant research contributions to the field of energy and fuels chemistry, both through basic and applied research. His research, published in more than 250 papers, has advanced the ability to understand and take advantage of "the complex slates of feeds and products and the very large reaction networks that attend the conversion of chemical mixtures into fuels and other materials essential to the functioning of modern society." Klein has also served as associate editor and editor-in-chief of the ACS journal Energy & Fuels and helped organize more than 50 symposia or sessions at major meetings for the ACS, AIChE and international conferences and learned societies. He has previously served as director of the Delaware Energy Institute, as well as department chair. The award, which includes a $2,000 prize, recognizes both excellence in basic or applied research related to energy and fuels chemistry and contributions to the society. An ACS symposium in honor of Klein will be held at the organization's fall meeting.
The winners of the 2022 John L. Weinberg Center for Corporate Governance/IRRCI Research Paper Competition are Florian Berg (MIT), Kornelia Fabisik (Frankfurt) and Zacharias Sautner (Frankfurt) for their paper Is History Repeating Itself? The (Un)predictable Past of ESG Ratings and Tong Liu (Wharton) for his paper Bargaining with Private Equity: Implications for Hospital Prices and Patient Welfare. The winners were selected for their innovative research and received an award of $10,000. The list of the eight finalists can be found here
To submit information for inclusion in For the Record, write to ocm@udel.edu and include "For the Record" in the subject line.