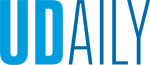 DelArt University Night at the Delaware Art Museum
Article by Diana Milburn April 13, 2022
Enjoy a social night out at DelArt University Night at the Delaware Art Museum
Enjoy a social night out at DelArt University Night at the Delaware Art Museum, scheduled from 5-8 p.m., Friday, April 29. The museum is located at 2301 Kentmere Parkway in Wilmington.
On this evening, Metropolitan Museum of Art Curator Alice Cooney Frelinghuysen will lecture on "The Untold Story: Women and the Art of Louis C. Tiffany." After the talk, participants can unwind and relax inside the museum with refreshments, a cash bar, tours and funky R&B music by Harvey Road. The museum's permanent collection galleries will also be open.
The Delaware Art Museum welcomes University of Delaware students and faculty to join in the events as part of the semiannual DelArt University Night. Masks are required in the auditorium.
Registration pages:
5-6 p.m. -- Lecture Tiffany Talk: Free for UD students, $15 members and UD faculty and staff, $20 nonmembers

6-8 p.m. -- Happy Hour: Free, cash bar.

For further information, please visit: https://delart.org/event/spring-happy-hour-preview-tiffany-talk/