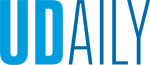 A smashing journey through science
Article by Tracey Bryant Photos by Robert Taylor and David Barczak April 25, 2022
Pioneering chemist Professor Dame Carol Robinson to present Jefferson Lecture, May 2
Never underestimate where curiosity can take you. At the age of 16, Carol Robinson began working as a laboratory technician and gravitated to the mass spectrometer, a scientific tool that can identify molecules and reveal their structure.
Today, Professor Dame Carol Robinson is internationally recognized for her pioneering research using the "mass spec" to uncover the complex interactions of proteins in human cells — work that is poised to transform the study of diseases and the discovery of new drugs for treating them. So great have been Robinson's scientific achievements that Queen Elizabeth named her a Dame Commander of the Order of the British Empire, which is the female equivalent of knighthood.
During her career, Robinson often took the path less traveled, moving from industry to academia, and then taking eight years off after earning her doctoral degree to raise three small children. She also has shattered a number of glass ceilings along the way, becoming the first female professor at the University of Cambridge in 2001, and then at Oxford, where she is the Dr. Lee's Professor of Chemistry and director of the Kavli Institute for Nanoscience Discovery.
On Monday, May 2, at the University of Delaware, Robinson will present on the research that she calls her "joy and passion," as the guest speaker for UD's annual Edward G. Jefferson Lecture. Robinson is the recipient of the Franklin Institute's 2022 Benjamin Franklin Medal in Chemistry. Her presentation will culminate in a day-long symposium being held in her honor, sponsored by UD and the Franklin Institute.
"Professor Dame Carol Robinson is renowned for the exciting new ideas and technological innovations she has brought to the study of biological molecules — work that is destined to have a positive impact on patient health in the future," said Charles G. Riordan, vice president for research, scholarship and innovation. "We are honored to host this science trailblazer on our UD campus for this year's Jefferson Lecture."
Sharon Rozovsky, associate professor of chemistry and biochemistry at UD, helped to arrange the visit, as a member of the Franklin Institute's Committee on Science and the Arts, which recommends leading scientists and engineers for the awarding of its Benjamin Franklin Medals in various fields.
Rozovsky also was the principal investigator on a recent proposal, funded by the Unidel Foundation, to install an advanced mass spectrometer in UD's Mass Spectrometry Core Facility housed in the Department of Chemistry and Biochemistry. The powerful new instrument can precisely determine how much of a given molecule is in a sample, pinpoint small differences in molecules and determine possible associations among them.
For scientists using the instrument to study biological molecules, Robinson's impact is deep and wide. She shaped the field of "native mass spectrometry," developing novel methods that allow researchers to study biological proteins in their native cellular environment, where they are surrounded by fatty molecules called lipids that play roles as chemical messengers, in storing energy, and much more.
"Professor Robinson's work has been truly groundbreaking," Rozovsky said. "What she is doing that's so unique is using this sensitive tool to not just identify things, such as the contents of a cell, but show you how those components inside the cell work together. She very stubbornly stuck to this idea that it could be done."
Thanks to Robinson's frontier work, researchers can now monitor cellular changes on the molecular level, using this core technique for life sciences, chemistry, pharmacology and bioengineering research.
"It is indispensable for new discoveries to improve human health, such as the development of biological drugs, cancer therapies, vaccinations, and the early detection and screening of human diseases," Rozovsky said, "and Professor Robinson has led the way."
Rozovsky said she will be honored to meet Robinson, one of her science heroes.
"What stands out to me is that she was faced with skepticism," Rozovsky said. "It is a feat to bring an idea to fruition against the whole scientific community. But she did it — she generated this can-do idea. Today, she is one of the most famous faculty in the field and is a strong advocate of female faculty. She has her own company as well. She is a legend in feminism."
The lecture will be presented in person and online through Zoom. Please visit the event website to register.
The Edward G. Jefferson Lecture
Endowed by a gift from the Unidel Foundation, the Edward G. Jefferson Lecture is named in honor of the late chairman and chief executive officer of the DuPont Co., UD trustee emeritus and UD benefactor. The lecture highlights distinguished work in the life sciences.