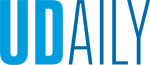 Call for nominations
Article by Pride Caucus April 14, 2022
Pride Caucus to select recipients of annual Triangle Awards
The spring semester is coming to a close, which means it's once again time to reflect upon the great work UD students and colleagues have done for UD's LGBTQ+ community.
Please consider taking a brief moment to nominate those who excel in LGBTQ+ support, advocacy and visibility for the 2022 Pride Caucus Triangle Award. Nothing more than a short paragraph is required
One undergraduate student, one graduate student and one UD employee will be honored with an award, which will be announced at the Lavender Graduation in May.
Nominations close on May 11, and you can submit as many nominations as you like here. Self-nominations are also accepted. Please email us pridecaucus@udel.edu with any questions.