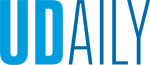 Data Drive
From slow and steady to fast and furious, information is driving the future
Article by Eric Ruth, AS93September 13, 2021
Already, they are flowing all around us, surging invisibly through our phones, our laptops, and even our refrigerators and cars: Endless streams of electronic current, carrying floods of information about who we are, what we do, and how our world operates.
Gathered together, these oceans of digitized data are giving civilization vast new libraries of potentially invaluable knowledge—about our environment, our health, our society. Sorted the right ways, they even hold the potential of solving planet-size problems, from pollution to plagues to social injustice.
The age of Big Data has arrived, and at UD, researchers are already busy exploring its endless possibilities—along with its inevitable challenges.
These scholars see a new paradigm of potential, unlike anything history has known. They sense a still-untapped potential for making numbers serve humanity, for using our electronically enhanced capabilities as a tool that surpasses mere communication. They believe that by harnessing this ever-rising reservoir of data, we will be able to cure diseases, educate our children and lift up the planet's disadvantaged people. But they also wonder: What potential problems will rise as our lives become increasingly entangled with the machines that serve us?
At the forefront of this effort is UD's new Data Science Institute, an interdisciplinary thought hub that has hired some of the nation's cutting-edge professors to add early momentum. Already, UD's FinTech Center is preparing to turn out the next generation of financial industry big-number crunchers. And UD aims to make itself a center of excellence for high-tech sleuthing through the Cybersecurity Initiative.
"We are thrilled with the interest we're generating," President Dennis Assanis said after more than 300 scholars applied to be part of the data science institute's resident faculty. "We don't want to be just another player. We want to be a leader."
That quest will be helped by location: Situated near major transportation hubs along the East Coast Corridor, and enhanced by gleaming new buildings at the STAR Campus, UD is uniquely positioned to stay ahead of the learning curve in this evolving new field. And the ultimate winners may prove to be students themselves — the global economic market for Big Data is expected to hit $103 billion by 2027, twice its 2018 level. Demand for data scientists is expected to rise by 16% by 2028, Indeed.com says.
The effort is also lifted by UD's existing strengths in math and computer sciences, along with its prominent programs in biotechnology, bioinformatics, environmental sciences, public policy, financial analytics and education.