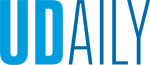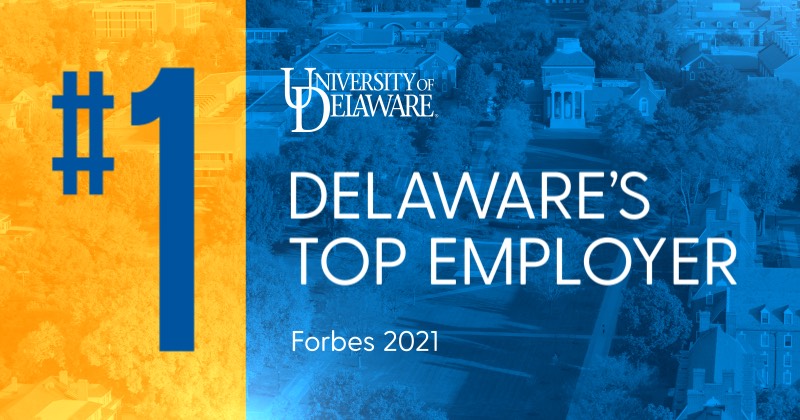 UD named best employer in Delaware
Article by Mike Chalmers Photo by September 23, 2021
Ranking based on Forbes' magazine's national survey of employees
The University of Delaware has been ranked the best employer in Delaware by Forbes magazine.
To rank employers in each state, the magazine surveyed 80,000 Americans working for businesses with at least 500 employees from October 2020 to June 2021. In addition to UD, the Delaware list includes six employers based in the state and nine national employers with operations here.
"Our distinguished faculty and dedicated staff are essential to the success of the University, and we are committed to cultivating a safe and vibrant workplace where they can achieve their personal and professional goals," said UD President Dennis Assanis. "The COVID-19 pandemic has been challenging for everyone, and I am so proud of our employees' diligence and excellent work in continuing to meet the needs of our students and our entire community."
UD's roughly 4,700 employees work primarily in Newark but also in Wilmington, Dover, Georgetown and Lewes. Spending by the University and its employees, plus multiplier effects, has a $2.8 billion impact on the state's economy and helps support about 24,450 jobs in Delaware, according to a 2018 economic impact report.
Forbes said respondents rated their employers on several criteria, including safety of their work environment, competitiveness of compensation, opportunities for advancement and openness to telecommuting. Respondents were also asked how likely they'd be to recommend their employer to others, and to nominate organizations in industries outside their own.
"UD has a wide array of policies, practices and resources available to employees to help them advance their careers and enjoy a satisfying work-life balance," said Melissa L. Bard, who became vice president and chief human resources officer on Aug. 1. "It is gratifying that the Forbes survey confirms what I have already found: The University of Delaware is a great place to work."
Forbes, which partnered with market research company Statista for the anonymous survey, found that employers in education, health care and retail dominated the rankings, making up 41% of the list.