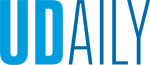 EIGHT BREAKTHROUGH TALKS, ONE EVENING
Article by Matthew Creasy Illustration by Christian Derr September 22, 2021
TEDxUniversityofDelaware announces Oct. 1 event
TEDxUniversityofDelaware's fifth community-wide event will be held Friday, Oct. 1, in Mitchell Hall and livestreamed via Zoom. Doors will open at 6:15 p.m., and the event starts at 7 p.m.
All members of the University of Delaware community are invited to purchase tickets at www.tedx.udel.edu. Tickets are limited and available now; advanced tickets are required for the in-event experience, and tickets will not be sold at the door.
The livestream of the event will be available at udel.edu/udlive and will be free to those tuning in on that platform.
This year's event is themed around Breakthrough and features eight speakers from UD: two recent alumni, one graduate student and five faculty members. These TEDx talks represent some of the most compelling ideas worth spreading this year from the University community.
Featured speakers
"How to Improve People's Lives by 50% or More, Using Science"
Jocelyn Alcántara-García, Ph.D., is a chemist working with and for cultural heritage. Her research spans from understanding fundamental chemistry in artistic, historical and archaeological materials to developing alternative approaches for their analysis. With the motto "science is for everyone," she teaches using relatable examples that span from cave paintings to light phenomena in the oceans.
"Why Pets Are Left Behind in Disasters"
Sarah DeYoung, Ph.D., is an assistant professor of sociology in the Disaster Research Center. She is an expert in evacuation decisionmaking, human-animal systems in disasters and maternal and infant well-being in disasters.
"How Weightlifting Made Me a Better Educator"
Max Dolinsky, Ph.D., is an assistant professor of finance. He enjoys teaching corporate finance and investments and enthusiastically serves his students by striving to be their mentor, life coach and role model. He also offers career guidance and encourages the development of soft skills (e.g., networking, communication, Emotional Intelligence).
"Why Acts of Kindness Should Not Be an Act"
Andrea Everard, Ph.D., is a professor of management information systems, the director of the MS Business Analytics and Information Management and the associate dean for undergraduate programs in the Lerner College of Business and Economics. She strives to leave things better than she finds them and strongly believes that kindness should be the guiding principle of leadership.
"How the Struggles of Today Can Build the Schools of Tomorrow"
Heidi Fliegelman is an eighth-grade English language arts teacher in Delaware, and a theatrical teaching artist at West Chester Studio for the Performing Arts. A University of Delaware 2021 alumna, her passions for arts integration and social justice activism inspire her current work and future aspirations.
"What Do Art and Activism Have in Common?"
Felicia A. Henry is a Ph.D. student in the Department of Sociology and Criminal Justice. Her research interests include race, criminal justice and social vulnerability in disasters. She is the founder of Behind the Walls, Between the Lines (BTWBTL), a movement working to deepen the awareness of the legacy of racial inequity in America and to inspire activism for social change.
"How Do We Grow Food Anywhere, Without Soil?"
Qingwu (William) Meng, Ph.D. is an assistant professor in the Department of Plant and Soil Sciences. He researches how environmental conditions influence plant growth and development in indoor vertical farms, greenhouses and space exploration. He also teaches hydroponic food production and controlled-environment crop physiology and technology.
"Learn My Name, I Learned Yours"
Sansskruty Rayavarapu serves as the digital and visual communications specialist for the Delaware State Senate Majority Caucus and is a 2021 UD graduate. She earned a bachelor's degree in political science, with an American politics concentration, and completed minors in journalism and political communication. She said she is thrilled to be coming back to her alma mater to give a TEDx Talk and hopes those attending enjoy all of the fantastic talks being presented.
TEDxUniversityofDelaware has previously organized events around the themes of Power, Adventure, Connectivity and the TED Countdown climate change event. Talks from these events can be viewed on the TEDxUniversityofDelaware website and have garnered more than 250,000 collective views so far.
This event is made possible by multiple levels of support from various organizations and departments: the Office of the Provost, the Division of Student Life, University Student Centers, the Honors College, Blue Hen Leadership Program, University Writing Center, Office of Communications and Marketing, E-52 Student Theatre and many others.
For more information about either of these events, or TEDxUniversityofDelaware in general, please contact Matthew Creasy, TEDxUniversityofDelaware organizer, at mcreasy@udel.edu
About TEDx, x = independently organized event
In the spirit of ideas worth spreading, TEDx is a program of local, self-organized events that bring people together to share a TED-like experience. At a TEDx event, TED Talks video and live speakers combine to spark deep discussion and connection. These local, self-organized events are branded TEDx, where x = independently organized TED event. The TED Conference provides general guidance for the TEDx program, but individual TEDx events are self-organized. (Subject to certain rules and regulations.)
About TED
TED is a nonprofit organization devoted to Ideas Worth Spreading, usually in the form of short, powerful talks (18 minutes or less) delivered by today's leading thinkers and doers. Many of these talks are given at TED's annual conference in Vancouver, British Columbia, and made available, free, on TED.com. TED speakers have included Bill Gates, Jane Goodall, Elizabeth Gilbert, Sir Richard Branson, Nandan Nilekani, Philippe Starck, Ngozi Okonjo-Iweala, Sal Khan and Daniel Kahneman.
TED's open and free initiatives for spreading ideas include TED.com, where new TED Talk videos are posted daily; the TED Translators Program, which provides subtitles and interactive transcripts as well as translations from thousands of volunteers worldwide; the educational initiative TED-Ed; the annual million-dollar TED Prize, which funds exceptional individuals with a "wish," or idea, to create change in the world; TEDx, which provides licenses to thousands of individuals and groups who host local, self-organized TED-style events around the world; and the TED Fellows program, which selects innovators from around the globe to amplify the impact of their remarkable projects and activities.
Follow TED on Twitter at http://twitter.com/TEDTalks, on Facebook at http://www.facebook.com/TED or Instagram at https://instagram.com/ted.