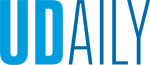 9/11: Twenty years later
Article by Mike Chalmers Photos by Kathy F. Atkinson | Illustration by Jeffrey C. Chase September 03, 2021
UD community to honor memory of those lost in terrorist attacks
The University of Delaware community is marking the 20th anniversary of the Sept. 11, 2001, terrorist attacks in multiple ways, looking back at the historic event and its impact but also looking ahead to apply its lessons of resilience and hope.
Information about 9/11-related events, stories and displays at UD is available at udel.edu/remembering911.
The attacks claimed the lives of 2,996 people in New York City, Washington, D.C., and Shanksville, Pennsylvania. The victims included five UD alumni in the World Trade Center, and several family members of UD alumni.
On the evening after the attacks, more than 4,000 members of the UD community gathered on The Green for a candlelight vigil. Over the next several days, thousands of people wrote messages of remembrance and resolve on yellow ribbons that were tied to ropes strung in rows on The Green, a demonstration of unity that was on display until Sept. 23, 2001.
University Archives collected and preserved the roughly 4,000 ribbons, and about 300 of them are now on display in Perkins Student Center in the concourse near the West Lounge. The ribbons will be on display until Sept. 17.
A series of UDaily stories featuring members of the UD community remembering and reflecting on their personal experiences of 9/11 are scheduled to be published Sept. 7-10.
All members of the UD community are invited to attend the September 11th Ceremony on the Green at 9 a.m. Friday, Sept. 10, on the north steps of Memorial Hall. From 9 a.m. to 4 p.m. that day, those interested may write their own messages related to 9/11 on new yellow ribbons that will be on display on The Green.
From Sept. 10 through Oct. 29 in Morris Library, the exhibition "9/11: Still Responding" will display the creative outpourings of authors, artists, playwrights, poets, Delawareans and UD students in response to the attacks. The exhibition will be in the Lincoln Exhibition Case outside Special Collections and in the Information Room Case near the entrance. It will also be available as an online exhibition. 
Throughout the day on Sept. 11, flags on UD campuses will be flown at half-staff in honor of the victims of the attacks. 
Four times on the morning of Sept. 11 — at 8:46 a.m., 9:03 a.m., 9:37 a.m. and 10:03 a.m., each marking the moment one of the planes crashed — the Carillon on campus will toll 20 times in recognition of the 20 years since the attack. 
UD Athletics will commemorate the 20th anniversary at Delaware Stadium prior to the first home football game at 6 p.m. Sept. 11. The game has been designated as the First Responder Appreciation game, and local first responders can reserve up to four complimentary game tickets here; they can also opt in to participate in the on-field commemoration of 9/11.