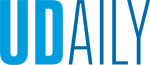 Scholarship as personal quest
Article by Mike Chalmers Photos by Kathy F. Atkinson and courtesy of Muqtedar Khan | Photo illustration by Jeffrey C. Chase September 08, 2021
As a Muslim-American political scientist, Muqtedar Khan tackled challenging questions prompted by 9/11 attacks
Editor's note: This year marks the 20th anniversary of the September 11 terrorist attacks, which deeply affected — and continue to affect — the students, alumni, faculty and staff of the University of Delaware. To commemorate this milestone, UDaily asked a few members of the UD community to recall the event and reflect on what it has meant in their lives. Their stories — along with information about campus events, displays and other commemorations related to 9/11 — are available at udel.edu/remembering911.
Muqtedar Khan was some 500 miles away from the 9/11 terrorist attacks, but they shook his world to its core and have nearly dominated his career and personal life for the past 20 years.
"It changed my life completely," said Khan, then a professor at Adrian College in Michigan and now a political science professor at the University of Delaware.
Within hours of the attacks, Khan had written an essay about Islam and terrorism that was later published in several newspapers nationwide. Since then, he has written at least 600 more on related topics, been interviewed hundreds of times by journalists worldwide, and provided his expertise and insights to the Pentagon, the State Department, Congress, think tanks and other organizations. His latest book, "Islam and Good Governance," seeks to answer deep questions about his faith that arose in the wake of the terrorist attacks.
"With the 20th anniversary, I keep saying I'm done with 9/11," Khan said a few weeks ago, as American troops pulled out of Afghanistan, which the U.S. had invaded in 2001 to hunt down the terrorists responsible for the attacks. "But in the last three days, I've done maybe 30 interviews on Afghanistan. It's not going away."
On the morning of Sept. 11, 2001, Khan was heading to teach his class at Adrian College when he heard the news of the first plane hitting the World Trade Center. He and his students gathered around a television and saw the second plane hit. With the subsequent news about the attack on the Pentagon and the crash of Flight 93 in western Pennsylvania, the entire world had been thrown into uncharted territory, and Khan — as an Indian-born Muslim, a naturalized U.S. citizen with unabashed patriotic devotion to America, and a media-savvy professor with a doctorate in international relations and islamic political thought — was perfectly positioned to be a prominent scholar and guide through this new landscape.
The attacks unleashed rampant Islamophobia, not just in the United States but around the world, Khan said. He experienced it many times himself, even when he has traveled on State Department assignments. "When I come back, I'm treated like a terrorist," he said.
The treatment is especially painful for Khan, who said that his affection for the country is comparable to — maybe even deeper than — his feelings toward his wife.
"I fell in love with my wife on sight, literally: I told my mother, 'I saw a girl today, and I'm going to marry her,' " he said. "But I fell in love with America without ever seeing America. I came here not just to study but to become an American."
At the same time, it has been difficult for Khan to watch the anti-American sentiment that has grown around the world over the past 20 years, driven by such events as the Iraq War.
"We've never recovered from that," Khan said. "I talk to a lot of foreign reporters, and they can barely contain their glee when I talk about how we look like an incompetent nation. We can't handle an election, we can't handle a transition of power, we can't handle a pandemic, and now we can't handle the withdrawal of troops from Afghanistan. Our soft power is diminishing, and the delight of these reporters shows that anti-Americanism is a very strong sentiment."
On the positive side, there has been a more recent backlash against islamophobia, which has led to greater acceptance of Muslims and opened doors for more Muslim politicians and public figures. Take, for example, his interviews on Afghanistan lately.
"Even though we're talking about the Taliban, we're not trying to pin it on Islam, as we tried to do after 9/11," Khan said. "The majority of politicians and media people have become very sensitive to not make generalizations about communities. And there's been enough scholarship and discussion in the country that people understand the Taliban don't represent Islam."
Perhaps one of the most important lessons of the last 20 years, Khan said, is about the value of global citizenship.
"I try to tell my students that you're very lucky to be an American, and that means you have a responsibility to the rest of the world," he said. "If God has given you these benefits, it's time to pass them on and be a force for good in the world."