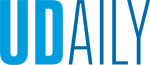 In Memoriam: R.R.M. 'Ruly' Carpenter III
Article by UDaily staff Photos courtesy of Photographic Services and University Archives September 16, 2021
Campus community remembers long-time trustee, friend and benefactor
R.R.M. "Ruly" Carpenter III, a long-time member of the University of Delaware Board of Trustees, friend of the University and generous benefactor, died Sept. 13. He was 81.
"On behalf of the entire University of Delaware community, Eleni and I extend our deepest condolences to Ruly Carpenter's family and his many, many friends," UD President Dennis Assanis said. "His support for the University and its Athletics program is immeasurable, enhancing the experiences of the entire community over more than three decades. Through his diligent service on our Board of Trustees, his generosity to our sports programs and his devotion to generations of Blue Hens, Ruly helped shape UD as we know it today. He will be greatly missed, but his legacy endures."
Mr. Carpenter's life was marked by a steadfast devotion to UD, proudly carrying on a family tradition that extended back to his grandfather and father, both of whom also served on the University's Board of Trustees. Two prominent campus buildings bear the names of those two men: The Carpenter Sports Building, which opened in 1942, is named for his grandfather, Robert R.M. Carpenter Sr., and the Bob Carpenter Sports/Convocaton Center, which opened in 1992, honors his father, Robert R.M. Carpenter Jr. In 1990, Ruly Carpenter led the fundraising campaign to build The Bob, a 5,000-seat facility that is home to UD's men's and women's basketball programs and women's volleyball program.
After the death of his father who had served on the University's Board of Trustees for 45 years, Mr. Carpenter was elected to the board in 1990. He served as a trustee for the next 24 years, stepping down in 2014. During his tenure, he chaired the Student Life and Athletics Committee and the Athletics Visiting Committee. He also served on the Executive, Grounds and Buildings, and Nominating committees.
The Board of Trustees passed a "resolution of appreciation" for Mr. Carpenter in 1993 to express the trustees' "deepest admiration and sincerest gratitude to Mr. Carpenter for his leadership and for his commitment and dedication to the University."
John Cochran, chairman of the UD Board of Trustees, commented, "I had the distinct honor to work closely with Ruly over the years. His pride in the University was always at the forefront, matched by a commitment to equip UD students with the tools for success in athletic competition and in the classroom. Ever an optimist, Ruly was also a realist who focused on goals that were both ambitious and transformative. We can all be proud of what he accomplished for this University."
As one of the University's most generous benefactors, Mr. Carpenter supported many campus projects, including the construction of the Bob Carpenter Center, the Whitney Athletic Center and the Bob Hannah Baseball Stadium. He also endowed a scholarship fund for baseball and was a long-time season ticket holder for Delaware Football.
"Ruly's heart was full of blue and gold, and he will truly be missed by the Delaware Athletics community," said Chrissi Rawak, director of Intercollegiate Athletics and Recreation Services. "Ruly was a bright spot at UD practices, games and events. His passion for sports and genuine love for the Blue Hens will always be remembered."
In September 2005, Mr. Carpenter was recognized for his fundraising efforts with the University's Medal of Distinction, which is presented to individuals who have given significant service to the University, the state and the region. The medal was presented on the field in Delaware Stadium during halftime at the season football opener.
Mr. Carpenter's family owned and operated the Philadelphia Phillies for nearly 40 years, and he served as that organization's president from 1973-81.
A graduate of Yale University, Mr. Carpenter was active in several community organizations, serving on the boards of Tower Hill School, Ronald McDonald House, the Delaware Olympic Committee, Ducks Unlimited and others.