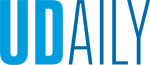 Final Reminder: Migrate your old UD Capture videos
Article by IT Communications Group September 30, 2021
Do you still have files on the old platform? Learn how to migrate them now before you lose them.
This is the final reminder to migrate any UD Capture videos created before 2019 to the new platform. Any videos not migrated by Dec. 10, 2021, will be retired and can no longer be accessed.
Beginning in 2019, UD Information Technologies (UDIT) migrated existing 2017 and 2018 UD Capture course content for instructors, as well as any content requested since. Migration to the new UD Capture platform concluded on July 1, 2021. This migration addressed aging infrastructure, security concerns and accessibility needs.
Review this guide to learn how to migrate older videos, as well as how to share, edit, and embed videos in the new platform.
Once you migrate your videos to the new platform, you may access them directly in your My Media in Canvas and begin replacing your videos in courses and websites.
If you have questions, reach out to UDIT Academic Technology Services at ats-info@udel.edu, or visit the Virtual Welcome Bar.