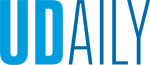 Exhibitions on view this fall
Article by UD Library, Museums and Press Staff Illustrations by Jaynell Keely September 08, 2021
Explore five major exhibitions for free on UD's campus
Throughout the fall semester, the greater University of Delaware community can view five major exhibitions in gallery spaces across the Newark campus. These locations include Old College Gallery, Mechanical Hall Gallery, the Mineralogical Museum in Penny Hall and the Special Collections Gallery in Morris Library.
There, you can:
Old College Gallery, Mechanical Hall Gallery and the Mineralogical Museum in Penny Hall are open Tuesdays through Saturdays from 10 a.m. to 4 p.m.
The Special Collections Gallery in Morris Library is open Mondays through Fridays from 9 a.m. to 5 p.m.
All exhibitions are free and open to the public. They are also available to view online. The exhibitions are presented by Special Collections and Museums at the UD Library, Museums and Press.
Here / Now: Art and Design Faculty Exhibition
On view in Mechanical Hall Gallery through Dec. 10
Discover the innovative and thought-provoking work created by faculty members from UD's Department of Art and Design. In this exhibition, you'll find traditional and new media, including drawing, sculpture, video, installation art, illustration and design.
The 14 artists represented in the exhibition are David Brinley, Jia-Ray (Gary) Chang, Jon Cox, William Deering, Abigail Donovan (with The 181 collective), Amy Hicks, Rene Marquez, David Meyer, Robyn Phillips-Pendleton, Ashley John Pigford, Priscilla Smith, Greg Shelnutt, Aaron Terry, and Lance Winn (with Jason Ferguson).
Peter Williams' painting Absolutely Hilarious also will be on view in the gallery as a memorial tribute to the late Art and Design professor and prolific artist.
Trail to the Voting Booth: An Exploration of Political Ephemera
On view in the Special Collections Gallery in Morris Library through Dec. 10
The sights and sounds of a political campaign are familiar to all: speeches, debates, rallies and party conventions, culminating when Americans gather to cast their ballots in November. With the votes tallied, winners prepare to take office and unsuccessful candidates return to private life, but what do these campaigns leave behind after Election Day?
This exhibition explores the ways in which Americans talk about electoral politics, and the way these discussions manifest in physical objects. This political dialog has taken many physical forms for more than 240 years — think pamphlets, song sheets, cartoons, buttons, bumper stickers, costume jewelry, housewares and more — allowing people to display their support for causes and candidates, and later serving as memories of elections past.
Chinese Minerals
On view in the Mineralogical Museum in Penny Hall through Dec. 10
In recent years, the number, variety and quality of specimens in China has increased, making it a premier source of fine mineral specimens. But that hasn't always been the case. Specimens mined in China were not available on the market until the 1990s, and even then were often badly damaged.
With China's ongoing industrialization and the use of modern mining techniques, more minerals are now able to be preserved. In this exhibition, explore recently discovered minerals from China, which are on loan from James Zigras.
Friends and Enemies: Whistler and His Artistic, Literary and Social Circles
On view in Old College Main Gallery through Dec. 10
James McNeill Whistler (1834–1903), the expatriate American artist, had a forceful personality that was at odds with the delicacy of his art. He was known for his consummate skill as a painter and printmaker, for his radical art theories, for his wit, and for his combative persona that often devolved friendships into feuds. Inspiring many and reviled by some, Whistler courted controversy throughout his life.
This exhibition explores Whistler's high-profile place in the art world, and in the literary and social worlds of Paris and London, while tracing famous controversies with prominent figures like Oscar Wilde and art historian John Ruskin. Whistler's etchings, lithographs, prints and writings are juxtaposed here with works on paper, photographs, books, periodicals, and ephemera by his associates and the followers who helped ensure his long-lasting legacy.
Art, Artifacts and Specimens from the Collectors Cabinet
On view in Old College West Gallery through Dec. 10
First organized during the Italian Renaissance, collectors cabinets were rooms full of various works of art, natural history objects and antiquities. These cabinets became a popular way to display objects from travels or items of personal interest. Collectors evolved into curators, classifying and interpreting the wide-ranging collections. In the same fashion, these cabinets or rooms of objects were the genesis of today's museums.
This exhibition encourages the viewer to think about the connections among what might today seem to be randomly arranged things. With more than 100 objects and specimens on view, the exhibition pays homage to a traditional cabinet while making the concept accessible to all through a 21st century lens.