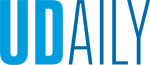 Facilities Customer Service Simplifies Work Requests
Article by UDaily staff September 08, 2021
Phone number available for urgent maintenance requests
The University of Delaware's Facilities, Real Estate and Auxiliary Services group has repurposed its 831-1141 phone number for urgent maintenance requests and has expanded its capability to process electronic requests.
For routine requests such as a light out, customers can submit a fixit or email the pertinent information to fixit@udel.edu. The customer service staff processes fixit requests shortly after receipt during office hours.
The campus community can report urgent maintenance issues at any time to 831-1141. For after-hours maintenance emergencies, callers can leave a voicemail if the staff cannot answer immediately. The after-hours staff monitors voicemail and will respond accordingly.
For more information about routine and urgent maintenance calls or other Facilities topics, visit the Facilities customer service website.