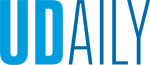 CTAL Friday Roundtable
Article by Stacie Larkin September 22, 2021
Connecting Coursework and Lifework for Students
"Why do I need to know this?" is a question students often ask – maybe not directly, but certainly in their own minds throughout a semester.
It can be challenging for students to see how the courses they are taking now are going to help them succeed in not only their career but in their lives. As content experts, course instructors are uniquely able to help students connect the dots between coursework and lifework.
The University of Delaware's Center for Teaching and Assessment of Learning welcomes all who teach to attend the Oct. 1 Friday Roundtable event. Rachel Coppola, senior associate director, UD Career Center, will facilitate this roundtable and share some easy to implement options for integrating career/professional development content into your course.
This event takes place via Zoom on Oct. 1 from 3:30-5 p.m. Registration is requested.
For further information, please visit https://ctal.udel.edu/.