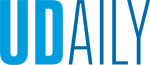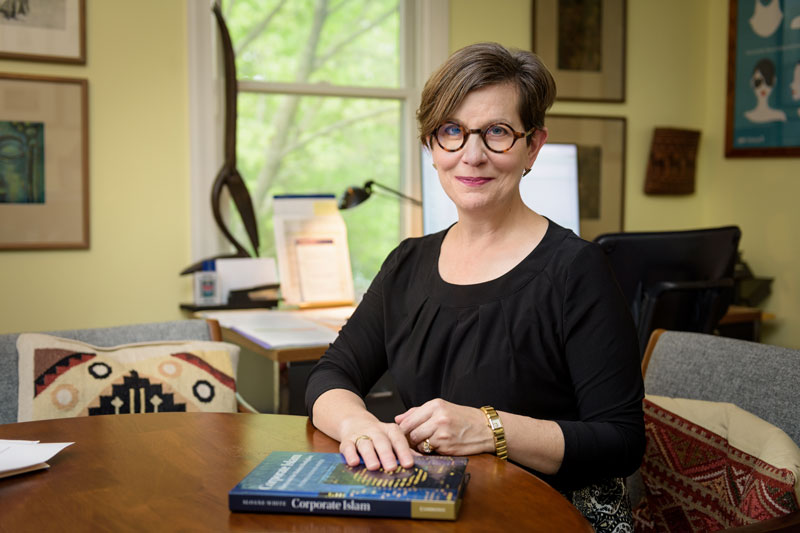 Women's Caucus 2021 Torch Award Winner
Article by Jennifer Biddle Photo by Evan Krape October 07, 2021
Patricia Sloane-White is honored
Patricia Sloane-White, chair of the Department of Women and Gender Studies, has been honored by the University of Delaware Women's Caucus with its 2021 Torch Award for her commitment to advancing women's equality on campus.
"I have set my goals as chair to draw attention to changes in our discipline, as those who came before me did, to ensure that our programs, teaching, and initiatives are seen more broadly in the University community," said Sloane-White, "and to communicate more fully what our discipline is about: that we don't merely study 'women' but we study all forms of power that create disadvantages and inequities, and advocate for change and recognition for all people, identities and bodies experiencing marginalization and oppression."
Sloane-White's work started on Wall Street, but after she trained as an anthropologist, she made her way to the University of Delaware, eventually being elected chair of her department. She worked in her chair position to ensure her department was properly recognized and invigorated. She created a minor in Women and Religion and changed departmental protocols to ensure all voices were participating in activities such as faculty meetings.
In response to the challenges of the modern day, she organized "What Happens Now?" events and "the Diversity Research Cafe," both spaces where conversations could be had about how women, diversity and social justice could be explored by the UD community.
"During her time as chair, the percentage of women in the department holding the rank of full professor doubled," said Angela Hattery, Sloane-White's colleague and professor in the department. "Several of the faculty in the Department of Women and Gender Studies are parents, and Prof. Sloane-White has identified and implemented creative strategies for extending parental leave. As the pandemic hit, and all staff and faculty suddenly had to go online and work remotely, she was vigilant and conscientious about supporting the needs of everyone."
Sloane-White also has expanded the role of her department in providing early college credit courses for high school students within Delaware and teacher's workshops within the state, creating further exploration of women's studies throughout the area. She says she hopes this work has an eventual impact on state agencies, organizations and communities.
When asked what message Sloane-White would share with the University, she replied: "I have met students at UD who are reluctant to call themselves 'feminists.' I would ask them to own that term; to think about how the feminist bell hooks said that contemporary feminism requires advocacy for overlooked voices. To be a feminist asks us to recognize the enormous privilege and power we have as members of a university community and to use our voices to seek change for those who lack it."
About the Torch Award
The Torch Award, presented annually, recognizes an individual who has "carried the torch for women's equality" at the University. The torch recalls the lighting of a torch for the 1977 National Women's Conference, symbolically charting a course between the first Women's Rights Convention of 1848 and the modern movement for women's liberation. It was selected by the Women's Caucus to represent the past and present efforts to achieve equality and improve the quality of employment for women at UD.
While traditionally a public award ceremony is held in honor of the recipient, due to the coronavirus (COVID-19) pandemic, a celebration will take place at a later date.