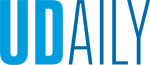 Vaccination clinic set Oct. 29 on campus
Article by Emergency Services October 12, 2021
Event open to UD faculty, staff and students
A free Pfizer vaccination event for University of Delaware faculty, staff and students will be held from 10 a.m.-3 p.m., Friday, Oct.29, in Room 106 Pencader Dining Hall, 110 David Hollowell Drive, on the Laird Campus.
Although this is a Pfizer first-dose event for unvaccinated individuals, it is also open for Pfizer booster shots. Booster shots are available for those who have previously received the Pfizer vacccine and are six months past their second dose. (Please note, an event to provide Pfizer second doses will be held at Pencader Dining Hall on Nov. 19.)
To register for the Oct. 29 event, click this link: https://kordinator.mhealthcoach.net/vcl/UDelCovid.
Those participating do not have to fast prior to receiving the vaccine and are encouraged to drink fluids.
Parking for this Oct. 29 event is complimentary in Clayton Hall Lot No. 7; this does not include metered parking spaces.