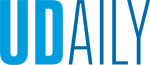 Pause and re-coop on Oct. 15
Article by Casey Impagliazzo October 12, 2021
Blue Hen Re-Coop Day encourages reflecting on wellbeing and committing to healthy change
The University of Delaware will hold its fifth Blue Hen Re-Coop Day on Friday, Oct. 15. Classes will be paused and all members of the UD community are encouraged to take a minute, an hour or the day to make space for themselves, evaluate their needs and act to enhance their wellbeing now and into the future.
UD's campus coalition for wellbeing and mental health defines wellbeing as having four interconnected factors: health, wellness, sense of community and connection, and thriving. Efforts by Employee Health and Wellbeing and the Division of Student Life's wellbeing team aim to serve Blue Hens' needs in all of these areas, and additional resources for each population can be found on their respective websites.
A variety of optional activities are being held on campus and virtually this week for those who feel they would benefit from a structured opportunity to explore aspects of wellbeing. Free fitness classes, a webinar with campus leaders, a poetry contest, and a Friday afternoon campus seek-and-find with make and take activities are a few of this year's ideas to take a #BlueHenReCoop.
For further information, please visit: https://bit.ly/bluehenrecoop.