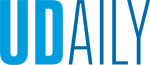 New director for Weinberg Center
Article by Jen Hendrickson Photo by Kathy F. Atkinson October 01, 2021
Justin P. Klein named director of UD's Weinberg Center for Corporate Governance
The University of Delaware's John L. Weinberg Center for Corporate Governance has named Justin P. Klein as its new director.
The Weinberg Center, founded in 2000 within the Alfred Lerner College of Business and Economics, is the only corporate governance center in the State of Delaware. The center recently marked its 20th anniversary, making it one of the longest-standing corporate governance centers in academia. Klein assumed leadership of the center on Sept. 20, 2021.
"Justin is a well-regarded thought leader in corporate governance, and he is taking on an important role in leading one of the University of Delaware's most prominent centers," Lerner College Dean Bruce Weber said. "He is a respected corporate counselor and brings a wealth of experience and knowledge, having advised publicly and privately held companies on diverse securities, corporate and governance matters."
Klein has been a member of the Weinberg Center's Advisory Board since 2015. He was a partner at Ballard Spahr LLP from 1992 through 2019 and most recently served as senior counsel at the firm. He has represented public and private companies and their boards and board committees in a variety of transactions, including securities offerings and mergers and acquisitions. He also has advised firms in the securities industry, including broker-dealers and investment banks, and has assisted clients in day-to-day corporate governance and other transactional matters. Before entering private practice, Klein served for nine years at the U.S. Securities and Exchange Commission, holding positions including assistant director of the Division of Corporation Finance.
"It is a great honor to have been selected director of the Weinberg Center," Klein said. "As a member of the Advisory Board of the Center for the last several years, I have come to appreciate the center's invaluable contributions to the field of corporate governance, especially in the current environment where ESG (environmental, social and governance) is in the forefront of challenges facing boards and the corporate community.
"I hope that my leadership, and the excellent resources available at the University of Delaware, will advance the center's sterling reputation," Klein added. "Combining the attributes of the center with the superb academic leadership of the Lerner College will enhance and extend the reach of the University."
Klein has been recognized by Chambers USA, receiving its highest ranking in corporate/M&A and securities law (2003-2021) and was named one of the Best Lawyers in America in corporate law, mergers and acquisitions law and securities capital markets law (2006-2021) and Lawyer of the Year in Mergers and Acquisitions Law (Philadelphia/2020). He is a member of the Philadelphia Bar Association and served on the Attorney Advisory Committee of the Pennsylvania Securities Commission.
At Ballard Spahr, Klein was a member of the Elected Board and a member of the firm's Diversity Council. He is active in community service, having served as board chair and a board member of The Mann Center for the Performing Arts, president of the board of Settlement Music School and board chair at Pomfret School. Klein earned his bachelor of arts from the University of Pennsylvania and law degree from George Washington University Law School.
Klein replaces the founding director of the Weinberg Center, Charles Elson, professor of finance and Edgar S. Woolard, Jr. Chair in Corporate Governance, who stepped down from the position in 2020.
"I would like to thank Charles Elson for his 20 years of service as director of the Weinberg Center since its founding," Weber said. "Charles has led the center to facilitate thought leadership and have a positive impact on corporate governance.
"Under Charles' leadership, the Weinberg Center has built a reputation for excellence in the corporate governance field," Weber continued. "Center programs, publications and academic research have lifted corporate governance practice and thinking to higher levels."
Laura Field, Lerner's Department Chair of Finance and the Donald J. Puglisi Professor of Finance, served as interim director after Elson's departure.
"It has been my pleasure to serve as interim director this past year," Field said. "Together with the Advisory Board, we were able to attract Justin and position the Weinberg Center for a bright future in the years to come."
A search committee was chaired by Field and included Advisory Board members Carol Ward and Jennifer Voss, and Lerner Professors John D'Arcy, Kati Tackacs Haynes, Jennifer McCloskey, Jeremy Tobacman and Fei Xie. Lerner Center Directors Wendy Smith and Amanda Bullough of the Women's Leadership Initiative and Carlos Asarta of the Center for Economic Education and Entrepreneurship also met with candidates during the search and will provide mentorship on leading a collaborative center that showcases scholarship and builds valuable connections among faculty, students and business leaders.