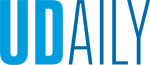 In Memoriam: Sharon L. Hitchens
Article by UDaily staff October 12, 2021
Campus remembers long-time staff member in Facilities
Sharon L. Hitchens, a member of the University of Delaware staff for 32 years, died on Aug. 26, 2021. She was 75.
Ms. Hitchens joined UD in 1980 as a senior secretary in what was then called Residential and Conference Facilities. She remained in that unit, now known as Facilities, Custodial and University Service, throughout her time at UD, retiring in July 2012.
Sylvester Johnson, director of Facilities, Custodial and University Service, was her last supervisor at UD, and he said, "Sharon and I worked together for a little over 10 years. She was a dedicated hardworking employee for our team who always willing to assist anyone in our department. Sharon always had a good attitude and a great work ethic."
Born in Brunswick, Maine, Ms. Hitchens was a graduate of Newark High School. She was an avid crafter, including cross stitch and knitting, and she enjoyed making jewelry and greeting cards.
She is survived by her husband of 54 years, Allen M. Hitchens Jr.; two children, Christine Dolor (Jon) and Allen M. Hitchens III (Charlotte); two grandchildren, Hannah and Jason Dolor; and three dogs she adored, known as "the three girls": Maggie May, Cassie and Trixie.
To read her complete obituary, visit the McCrery and Harrah Funeral Home website, where condolences may be left online.