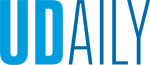 For the Record, Oct. 8, 2021
Article by UDaily staff Photo by Edward Paul Macko October 08, 2021
University community reports presentations, publications, honors and certification
For the Record provides information about recent professional activities and honors of University of Delaware faculty, staff, students and alumni.
Recent presentations, publications, honors and certification include the following:
Presentations
On Oct. 1, 2021, Sheng Lu, associate professor from the Department of Fashion and Apparel Studies, moderated a session entitled "Develop a more sustainable and transparent apparel supply chain in the Post-COVID world" as part of the 2021 World Trade Organization (WTO) Public Forum. The panelists included Julia Hughes, president of the United States Fashion Industry Association; Matthias Knappe, senior officer and program manager for Cotton, Fibers and Textiles, International Trade Centre; Avedis Seferian, president and CEO, Worldwide Responsible Accredited Production (WRAP); and Anna Walker, vice president of public policy, Levi Strauss and Co. Apparel is a $2.5 trillion global business, involving over 120 million workers worldwide and playing a uniquely critical role in the post-COVID economic recovery.
David Wunsch, the state geologist and director of the Delaware Geological Survey, was invited to give a presentation and serve on a panel at the Ground Water Protection Council's 2021 Annual Forum, held Sept. 28, 2021. The panel discussed the recent U.S. Supreme Court decree regarding groundwater discharge that can be considered the functional equivalent of a point source discharge into navigable surface waters.
Several Department of Art History faculty and graduate students will be presenting scholarly papers and chairing panels at the upcoming virtual 2021 Association of Historians of American Art Sixth Biennial Symposium on Oct. 14-15. Doctoral candidates Kristen Nassif and Lea Stephenson will share their research on 19th century American painting. Faculty members Wendy Bellion and Jennifer Van Horn will co-chair a roundtable on "Iconoclasm in North America." The roundtable also features two alumni of the University of Delaware Winterthur Program in American Material Culture, Dana Byrd and Philippe Halbert. For more information, see the symposium website.
Jessica L. Horton, associate professor of art history, who is the 2021-22 Distinguished Scholar for the Lunder Institute Research Fellowship, will convene the first of two workshops Oct. 20-23 on the topic of "artistic modernisms of the American Southwest." Horton will gather with six fellows and invited guests at Colby College in Waterville, Maine, to hold state of the field conversations about the role of colonialism and Indigenous and environmental justice in shaping early 20th century art histories of the region. The group will reconvene in Taos, New Mexico, in January 2022 for a second workshop. For more about the program, visit the Lunder Institute website.
Publications
Ruth Flexman, retired statewide coordinator of UD's Osher Lifelong Learning Institute (OLLI) program for learners age 50-plus and current OLLI instructor, is the author of "Lifelong Learning: A Key Weapon in Delaware's Fight Against Cognitive Decline,"published in the Delaware Journal of Public Health, vol. 7, no. 4, 124-127. Included in the September 2021 issue titled "Dementia in Delaware: Perspectives and Progress," Flexman's article discusses how social engagement and learning activities such as those provided at OLLI can help individuals maintain cognitive fitness.
Trevor A. Dawes, vice provost for libraries and museums and May Morris University Librarian, was elected as a delegate to OCLC's Americas Regional Council and, as such, also a member of OCLC's Global Council. Delegates work on behalf of the global membership to reflect the needs of member institutions (the University of Delaware is a member). The Global Council brings worldwide viewpoints together, informing and guiding the cooperative from their unique perspectives. OCLC is a global library cooperative that provides shared technology services, original research and community programs for its membership and the library community at large. Dawes' appointment is a three-year term that begins Nov. 1, 2021, and ends Oct. 31, 2024.
Five Blue Hens were recently named in the Philadelphia Business Journal's list of "Greater Philadelphia's Inno Under 25" According to the journal, this list showcases young innovators who, "from building companies out of their college dorm rooms and raising funds to back their launches to expanding the reach of their early-stage ventures, each is making waves locally and in some cases nationally." The students and alumni recognized include Maya Nazareth, UD Lerner Class of 2020, founder and CEO of Alchemize Fightwear; Joel Amin, UD Lerner Class of 2019, and Bryce Fender, UD Lerner Class of 2019, co-founders of Wilminvest; and Daniel Goodman, UD COE Class of 2021, and Alex Pickett, UD COE Class of 2022, co-founders of Ultimate Tournament eSportsbook.
Jaipreet Virdi, assistant professor of history, has been awarded the prestigious Hughes Prize from the British Society for the History of Science for her book Hearing Happiness: Deafness Cures in History. The prize is awarded every two years for best general and accessible book on the history of science. Calling the book "marvellous," the jury for the prize said it "won over the judges by its unique mixture of personal insight and perceptive historical analysis of a fascinating and understudied topic – the development of technology to cure deafness" in the United States and the United Kingdom.
John D'Arcy, professor of management and information systems (MIS) at the Alfred Lerner College of Business and Economics, has been named senior editor for the MIS Quarterly for a three-year term, effective Jan. 1, 2022, to Dec 31, 2024. D'Arcy, who is also the Robert and Kathy Deutsch Faculty Fellow, holds a doctorate in business administration from Temple University with a specialization in management information systems. MIS Quarterly, established in 1977, is an online-only quarterly peer-reviewed academic journal that covers research in management information systems and information technology and is considered a major periodical in the information systems industry.
David G. Edwards, professor of kinesiology and applied physiology, has been inducted into the National Academy of Kinesiology. Edwards' area of expertise investigates the influence of disease and other factors such as diet and exercise on vascular physiology. Along with having his lab continuously funded for 16 years, Edwards is currently the principal investigator on a NIH R01 grant and has consistent publications in top tier physiology and clinical journals. He also started a Renal Rehabilitation Program to serve patients with kidney disease and most recently served as associate dean of research for the College of Health Sciences. John Jeka, professor and chairperson for the department of kinesiology and applied physiology, said, "Dave Edwards is an outstanding scientist who has contributed seminal research to understanding the physiology of exercise as well as supporting young researchers through his leadership of the CoBRE program. It is a well-deserved honor to be inducted into the National Academy."
Certification
Two University of Delaware alumni from the first graduating class of the Trust Management Minor at the Alfred Lerner College of Business and Economics, Victoria Darling and Dylan Richards, both Class of 2019, have passed the Certified Trust and Fiduciary Advisory (CTFA) exam. The CTFA is a professional designation offered by the American Bankers Association and, in order to earn the certificate, advisers must possess a certain combination of experience and education, pass a test and sign an ethics statement. Earning UD's Trust Management Minor, when coupled with a finance or financial planning and wealth management major, gives graduates an edge to complete the eligibility requirements and sit for the CTFA exam in less time.
To submit information for inclusion in For the Record, write to ocm@udel.edu and include "For the Record" in the subject line.