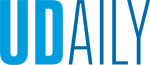 For the Record, Oct. 22, 2021
Article by UDaily staff October 22, 2021
University community reports presentations and publications
For the Record provides information about recent professional activities and honors of University of Delaware faculty, staff, students and alumni.
Recent presentations and publications include the following:
Presentations
Trevor A. Dawes, vice provost for libraries and museums and May Morris University Librarian, was the invited keynote speaker at the Hampton University-sponsored conference, "Leading the Charge: Advancing the Recruitment, Retention and Inclusion of People of Color Within the Library and Information Science Field" on Oct. 11, 2021. Dawes' presentation, "Shared Racial Accountability for EDI initiatives," focused on ensuring that EDI work is not only performed by Black, Indigenous and People of Color (BIPOC) library workers.
Farley Grubb, professor of economics, presented his research on "The Continental Dollar, 1775-1781: What Was It Really Worth? Measuring Its Market Value," in the Treasury History Association and United States Department of Treasury Webinar Series on Oct. 19, 2021.
Jason Hill, associate professor and associate chair of art history, presented his paper "Ordering Crime Photographically in New York and London: In and Around Leonard Freed's Police Work" on Oct. 1 at the conference "Silver Atlantic: Photographic Circulations, 19th-21st Centuries." The conference was held at the Jeu de Paume, a Paris arts center for modern and postmodern photography and media.
Publications
Larry Purnell, professor emeritus of nursing, is the coauthor with Eric A. Fenkl, Sandra Gracia Jones and Cory L. Salcedo of "Providing Care to the LGBT Community: Cultural Competency and Best Practices," published in Clinical Journal of HIV and AIDS, Volume 5, Issue. 1, pages 57-62.
To submit information for inclusion in For the Record, write to ocm@udel.edu and include "For the Record" in the subject line.