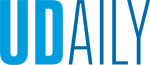 Blue Hen Re-Coop Day
October 11, 2021
A message from UD President Dennis Assanis
Dear UD Community,
As we approach the midpoint of the fall semester, I want to take this opportunity to thank you for everything you are doing to keep yourselves and each other healthy and safe while continuing to pursue our shared goals of academic excellence, groundbreaking research and service to society. Your diligence and optimism are inspiring, and I am so proud to be part of the amazing University of Delaware community.
While we are united by a common purpose, I also want to acknowledge that we each face unique challenges, both personal and professional. The past 19 months have been especially stressful for many of us. It is more important than ever that we make our physical and mental wellbeing a top priority in our lives, because when we do, our whole community thrives together.
To that end, the University created Blue Hen Re-Coop Day as a reminder of the need to periodically rest, reflect and recharge. This semester, Re-Coop Day is Friday, Oct. 15: Classes will be suspended for the day, and several on-campus and virtual events are planned for students, faculty and staff to enjoy while learning about UD's extensive wellbeing resources. Even though work may continue on Re-Coop Day, I encourage you every day to continue developing the habits necessary to care for yourself, cultivate meaningful relationships in your lives and renew your creativity for the challenges ahead.
Some members of our community may need additional help to cope with serious stressors in their lives. Please know that UD students have access to a variety of wellbeing services, as well as 24/7 mental health and victim support on the UD Helpline at 302-831-1001. Faculty and staff have access to the Employee Assistance Program and the resources ofEmployee Health and Wellbeing.
Again, thank you for working together every day to build a vibrant and engaged University of Delaware community. My wife, Eleni, and I wish you continued success and wellness in the rest of the academic year.
Sincerely,
Dennis Assanis
President