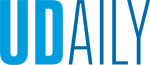 Video about finding down aircraft from World War II: youtube.com/watch?v=g8twdI2Q3no
To What Remains
Article by Katy O'Connell Photos courtesy of Project Recover, Abramorama, Mark Moline, Colin Colbourn and AFI/Shutterstock | Video by Abramorama November 29, 2021
UD scientists featured in documentary about efforts to locate airmen missing in action from World War II
Jimmie Doyle was 25 years old when the B-24 bomber he was flying in was shot down over the waters surrounding the Pacific island nation of Palau on Sept. 1, 1944. While on a mission leading up to the U.S. invasion of Peleliu, Doyle and seven of his fellow crewmen went down with the plane after it was hit by anti-aircraft fire. For some 60 plus years they were considered missing-in-action, leaving their loved ones to wonder about the fates of their husbands, brothers, sons, and friends. Doyle's story and that of others missing in action from World War II is one of many featured in a new documentary available in theaters nationwide on Dec. 8, 2021.
To What Remains is the story of Project Recover, a small team of accomplished scientists, oceanographers, archaeologists, historians, researchers and military veterans, who have dedicated their lives to scouring the depths of the ocean and the farthest corners of the Earth, to search for, recover, and repatriate the remains of the more than 80,000 Americans missing in action since WWII.
In breathtaking imagery filmed over several years, archival footage and intimate interviews with Project Recover team members and MIA families, To What Remains takes viewers inside the emotional journey to honor fallen servicemen — from the discovery of wreckage on the seafloor in the South Pacific, to the living rooms of stunned families, to a well-deserved final resting place at home.
"In a very big ocean, our technology and persistence are enabling us to find these heroes and change the lives of generations of their relatives across the U.S.," said Mark Moline, co-founder of Project Recover and director of the University of Delaware's School of Marine Science and Policy.
Since 2010, Moline and colleague Eric Terrill of Scripps Institution of Oceanography have used sophisticated technology to study and model the complex flow of water around the coral reefs, lagoons and islands of Palau, funded by the U.S. Office of Naval Research (ONR). A chance 2012 encounter in Palau led Moline and Terrill to partner with Pat Scannon on what would become Project Recover.
To date, the team has completed over 60 missions in more than 20 countries and territories and expanded to other conflicts (i.e. Vietnam War, Cold War, Desert Storm). Their work has located 50 aircraft associated with 185 individual MIAs. Of those, 14 have been repatriated — their remains identified and returned to the United States for burial — bringing closure to families who have waited for decades to know the final fate of their loved ones.
"An MIA family never puts away the loss of somebody who hasn't been able to come home," said Scannon, co-founder of Project Recover.
Though the percentage seems miniscule on a larger scale, for those 14 families, the work of Project Recover has been life-changing. The documentary follows the stories of many MIA families, including those of Doyle.
"There are still potentially 87 MIAs awaiting recovery and identification from over 50 aircraft Project Recover have located to date. This process can take years as both Project Recover and the U.S. government's Defense POW/MIA Accounting Agency work to conduct a thorough recovery operation and subsequently gather and test any remains for DNA using the latest technologies," said Colin Colbourn, a postdoctoral researcher at UD and lead historian for Project Recover.
Film premiere
On Nov. 11, 2021, Moline, Colbourn and the Project Recover team members attended the world premiere of To What Remains at the American Film Institute's AFI Fest in Los Angeles.
"AFI Fest (was) honored to host the world premiere of this remarkable documentary to celebrate all U.S. veterans on November 11," said Sarah Harris, director of programming for AFI Festivals.
To What Remains will be in theaters starting Dec. 7, honoring the 80th anniversary of the attack on Pearl Harbor. Nationwide one day event screenings will be held on Dec. 8, with show times at Regal and AMC theaters, including Delaware's Regal Peoples Plaza in Newark and AMC Classic in Dover.
In a fitting tribute, To What Remains will be shown at a private screening at the Pearl Harbor Aviation Museum in Honolulu, Hawaii, on Dec. 7; the same day, on the other side of the country, Project Recover team members will attend a private screening at the U.S. Navy Memorial Museum in Washington, D.C.
"It is an honor to share our mission to a growing audience through this film, especially with the families of loved ones still missing, and with a promise that they are not forgotten," said Moline. "With the one day screenings on Dec. 8, UD community members across the country have the opportunity to experience our work first hand."
Continuing the mission
According to the Department of Veterans Affairs, approximately 245 of the 240,000 remaining WWII veterans die each day, and with them the first hand accounts and memories of their brothers in arms. The immediate family members of those lost in the war are themselves passing with no answers. And, the passage of time and exposure to the elements continues to wear down the physical evidence of aircraft and evidence of MIAs — a dog tag, a leather wallet, bones — anything that can help identify an individual.
It is a sobering reality but one that fuels the Project Recover team to try and expedite its critical work.
"We have built a massive internal archive and database with information on over 500 aircraft representing nearly 3,000 MIAs," said Colbourn. "Leads for each MIA investigation come from extensive research at archives in the U.S. and around the world. Funding for Project Recover helps to continue this research and push these investigations forward."
Visit the University of Delaware's Henfunder website to learn more and help fund UD's involvement in Project Recover.