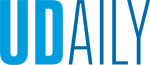 Newark Police investigation
Article by UDaily staff November 20, 2021
Early morning incident reported at West Main Street and New London Road
Newark Police are investigating an incident that occurred in the early morning of Saturday, Nov. 20, after a report of shots fired.
Officers responded to the area of West Main Street and New London Road around 1 a.m., Nov. 20, where they located a vehicle in a nearby parking lot and detained its occupants.
Police report that an initial investigation found that a confrontation had occurred between two groups in the area, and, during that incident, a vehicle occupied by some of the individuals involved was damaged. Gunshots were reported to have been fired during the confrontation, but no victims have been located.
The Newark Police investigation is ongoing, and officers continue to interview witnesses and the occupants of the vehicle. Surveillance video is being reviewed. No one has been charged in this incident. Initial investigation indicates there were no University of Delaware students involved.
Anyone with information about this incident is asked to contact Detective A. Whitt at 302-366-7100 x. 3483 or awhitt@newark.de.us. Additional methods for providing information to Newark Police can be found on the department's tips page, where reward information may also be available.
Resources
UD Police remind the campus community to be vigilant. If you see something, say something. Call 911 to report suspicious activity. Go to the UD Police website for more safety tips.
Members of the UD community may download a free smartphone app, LiveSafe, that lets users submit tips to police, receive important broadcast notifications and contact the University of Delaware Police Department directly. To learn more, visit this UD Police website.
Visit this webpage to subscribe for a UD Crime Alert email whenever an article about a police investigation is posted on UDaily.